Spring semester's halfway point
Adventure or ease? Spring break offers students a chance to take the liberty to enjoy a week to themselves at home or across the country.
Spring break first sprouted in the 1930's to attract swimmers to Fort Lauderdale, Florida by hosting a College Coaches' Swim Forum in the states only Olympic-size pool.
Every year more than 1.5 million students vacation during spring break. Marquette spring break which starts March 12 has many students ready for their vacation.
So far, the semester has been off to a nice start for Diego Chacon, a junior in the College of Engineering, said.
"The semester is going much better. It's hard to remember that we were in a pandemic, we still are, but it's much less than it was a year ago. There is still a lot of work but it is nice that I can see people and I feel like I'm not completely isolated," Chacon said.
Some students are taking this time to just relax and take their minds off school.
Barter Perez, a first-year in the College of Arts & Sciences, said he is going to stay in Milwaukee with family.
"My aunt is pregnant and so she is fixing the house to make sure it is baby safe, so I am going to help with that," Perez said, "Other than that I am just going to chill down and play some (video) games."
Perez said that he will also continue to work at the Alumni Memorial Union and he will start working doing his taxes. Other students are also planning to take time off and relax.
Chacon said he have a staycation and go back home to Waukesha to spend time with family and reconvene with hometown friends who are also on spring break.
"I'm going to work too, I've got an internship that I've been doing. I'll go home, there won't be as many deadlines, it'll just be going to a job and meeting up with friends and not thinking about homework for a while," Chacon said.
Some adventurous students will use the break explore new parts of the country.
Eliza Warner, a sophomore in the College of Arts & Sciences, is visiting her sister in Hawaii. Although the trip from Milwaukee to Hawaii is more than a 12 hour flight, Warner said she will stay busy by listening to music and podcasts. Warner is excited to see her sister and looks forward to traveling to Hawaii, which is new lands for her.
"She [my sister] has been learning how to surf so I think she wants to teach me how to do that … It will be very different from anywhere else I've visited. Hopefully a lot warmer than the weather here," Warner said.
Although going out west, Anika Asija, a first-year in the College of Arts & Sciences, is sticking to the continental states visiting her friend in Arizona.
"My friend goes to Grand Canyon University…I am going to stay with her for a couple of days and then her roommate is actually from California so we are going to drive down there," Asija said.
Although she was young, Asija said she has been to Arizona before. She said she looks forward to revisiting Arizona as an adult and seeing her best friend who she hasn't seen in a while.
"I definitely like going out west, I like the weather a lot more and the energy is better there," Asija said.
The Grand Canyon is one of the seven wonders of the world and is the only one located in the United States. The Grand Canyon is larger than the entire state of Rhode Island.
Residents halls will be closed from March 12 to March 19. They will open doors again Sunday, March 20.
So whether staying at home or going out, students look forward to taking a break from studies and enjoying their mortal lives. "I hope everybody has a nice spring break and they can relax in the way that they best seem fit," Chacon said.
This article was written by Connor Baldwin. He can be reached at [email protected]
Leave a Comment
About the Contributor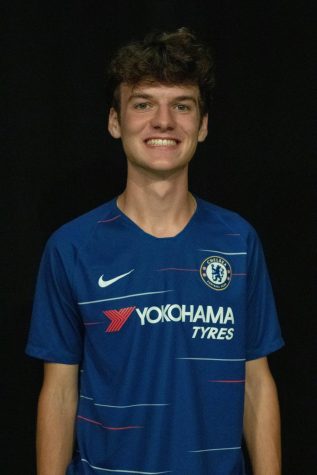 Connor Baldwin, Assistant Investigative Editor
Connor is an Assistant Investigative Editor for Fall 2022 at the Wire. He is a sophomore from Penacook, NH studying digital media.

In his free time,...