NIEZGODA: Fantasizing violence against women must stop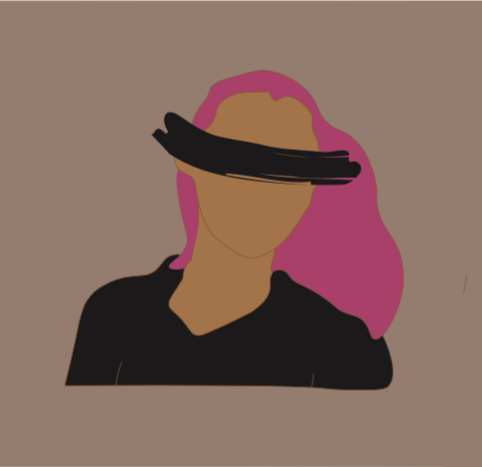 Violence against women is so ingrained within our society that we, as women, are taught to desire it. 
There has been a shift in the film industry to valuing the female gaze, especially in the romance genre. The female gaze, in theory, is characterized as seeing the movie from a woman's perspective. The camera does not focus on the female protagonist's chest to objectify women but instead focuses on the idea that women can be desired without objectification. It prevails the notion that men and women are seen as equal.
One of the movies where the female gaze is done well and accurately is "Promising Young Woman," which depicts a women's story of female rage and a platonic love story from a woman's perspective and shows that both genders can contribute to societal problems, such as sexism.
In theory.
In actuality, recently, the female gaze has been mistaken as having a female protagonist in a romance movie where she experiences a sexual awakening through the toxicity and abuse that a dominant male puts her through.
To achieve this, Hollywood has looked to fan fiction, stories by fans of popular fictional characters of famous figures, written by ordinary people.
This year, Feb. 13 marks the seventh anniversary of the first "Fifty Shades of Grey" movie released into theaters. This record-breaking film was based on a book of the same name by author, E. L. James. As women over the age of 25 flocked to the theaters, they were met with the story of the dominant, billionaire CEO Christian Grey and virgin, ingenue-esque, college student Anastasia Steele.
"50 Shades" was originally called "Masters of the Universe," which was posted onto Fanfiction.net in 2009 as an alternative universe of teen-sensation "Twilight," a love story that centers on a human girl named Bella Swan who falls in love with a vampire named Edward Cullen. Once James removed all references to "Twilight," mainly changing Bella to Ana and Edward to Christian, she was able to publish "50 Shades" and eventually became one of the highest-paid writers in the world at the height of "50 Shades" popularity.
There are many problematic moments within the "50 Shades" novels that, luckily, did not translate to the movies. "50 Shades" details a "romantic" relationship that revolves around BDSM: bondage, dominance, sadism and masochism. While it brought excitement and adventure to many curious couples in the bedroom, the relationship between Ana and Christian is abuse masquerading as BDSM.
In all BDSM relationships, consent is the top priority. However, in "50 Shades," Ana is reluctant to try the intense relationship, and through her narration, it is revealed that she doesn't enjoy the actions Christian is performing on her and wants him to stop. However, he consistently ignores her boundaries for the sake of his own pleasure instead of hers. 
"50 Shades" was a sensation among middle-aged women, dubbed "mommy porn" for its older, typically mother, demographic. In almost all recounts, "50 Shades" is seen as a fantasy. Fantasies that depict violence against women are immensely problematic, creating a harmful and distressing escape from reality. 
Fantasy is an imaginative, pleasant scenario where anything could happen. Fiction can be used as escapism, a way of leaving our reality and entering one where we feel we have control over and end when we close the book, shut off the movie or close out the tab. Fantasy bleeds into our reality.
Adult content, like "50 Shades," is only accessible to adults, though, meaning the scope of harm will only affect those whose brains are not as impressionable as children. Unless it is another fanfiction.
"After," a Wattpad fanfiction written by Anna Todd loosely following a "50 Shades" plot between Tessa, an innocent college student, and Harry Styles (renamed Hardin Scott for publishing purposes), a British bad boy heartthrob. The fanfiction trilogy reached over 1.6 billion reads on Wattpad, was published in paperback and now has a movie franchise with three current installments.
Fifty percent of Wattpad readers are under the age of 18 with access to explicit content like the "After" series, which details an abusive and manipulative relationship and romanticizes rape. In "After," Hardin manipulates Tessa into a relationship off of a bet. Within this relationship, Hardin and Tessa fall into a continuous cycle of fights that are then resolved by sex. In "After We Collided," the second movie in the "After" franchise, Hardin takes advantage of Tessa's drunkness after a party and rapes her after they had broken up.
Despite these problematic plot points, the series is alive and well, with the third movie being released last month on Netflix. Like "50 Shades," it is either regarded as a well-loved story of true love or something to hate-watch. Either way, it is a product of fantasy depicting violence against women we consume through media, creating a demand for content like this. 
"50 Shades" and "After" were targeted to primarily female audiences, proclaiming that these stories uplifted the female gaze. This is far from the case, as the female gaze within these fictional stories is mistaken as toxic and abusive relationships between a dominant male and submissive female. 
The content we consume dictates what our society desires, and currently, these stories depict violence against women. We are being taught to desire toxic relationships, which affects both adults and children.
We must expect more responsibility from the film industry and more from authors. Every day people, like James and Todd once were, who write on the internet, must understand that they have a voice and a platform and that there is a chance that their work may be thrust into the mainstream.
We can no longer excuse that these works are "just a fantasy." Violence against women is not, and never was, something to be desired. 
This story was written by Laura Niezgoda. She can be reached at [email protected]
Leave a Comment
About the Contributor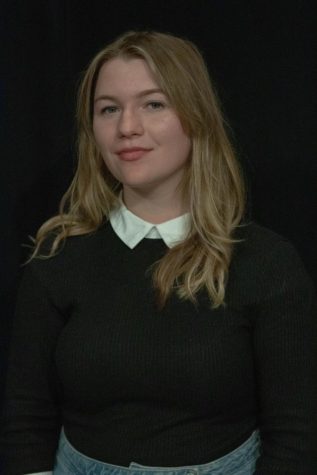 Laura Niezgoda, Assistant Opinions Editor
Laura is the Assistant Opinions Editor at the Wire. She is a junior from Greendale, WI studying communications and criminology & law studies and minoring...