Are Marquette students getting enough sleep?
Sleep can either be a big or little part of a student's transition to college, depending on the student. However, first-year students especially have said that their sleep schedule has become inconsistent since arriving to campus. When coming to college, some people are focused on academics and social life, but some forget about the concern of sleep.
As reported by a study from Harvard University, 70-96% of college students get less than eight hours of sleep a night.
"I definitely think my sleep quality has had its ups and down since I got (to college)," Ram Sonani, a first-year in the College of Health Sciences, said. "You know, in high school I was able to get a solid eight hours of sleep and now in college I am happy if I get anywhere from six to eight hours."
In a report by the Cleveland Clinic, some of the symptoms associated with lack of sleep are poor alertness, impaired memory and relationship stress.
As the second week of the spring semester is underway, Sonani said that a big goal for him this semester is to focus on not only sleep quality, but sleep duration.
"I think last semester I definitely had a lot going on and was still getting used to things but this semester I feel like I have a solid understanding of a college schedule and am definitely going to work to manage my time to get better and more sleep," Sonani said.
Marquette University students need to enroll in at least 12 credits to be considered a full-time student, which is common throughout thousands of universities and colleges. Additionally, students who are under any scholarship have to take 12 credits in order to keep that scholarship.
Students can take more than 12 credits and some take as many as 19 a semester, leading to lots of homework and assignments outside of the classroom. On top of that, some students work campus jobs, which can take up as many as 20 hours a week, leading to lack of sleep. 
"You know, I am fortunate enough that I didn't have to work a job last semester, but I feel bad for the students that do because I cannot imagine working on top of my classes," Sonani said. As reported by the Center on Education and the Workforce at Georgetown University, 70% of college students work a job on top of their academic workload.
Sonani isn't the only person in the Marquette community who said that being busy can effect a students sleep schedule.
Jacklynn Fitzgerald, an assistant professor of psychology, said that based on students' social lives and academic lives, the lack of sleep doesn't surprise her.
"I think the lack probably comes from just the multi-faceted demands that students have. Going from coursework to extracurriculars and then obviously making time to be social as they should and then put that together with the fact that maybe for many students this might be their first opportunity to make their own schedule they are likely using routines for good sleep less than we know is needed," Fitzgerald said.
The average person sleeps for a total of 33 years in their lifetime, but Fitzgerald said that understanding the science behind it is crucial to getting more sleep.
"We know that the function of sleep has more to do with giving your brain rest. You spend a lot of your waking time pumping nutrients to your brain to keep things running and sometimes you need a break from that," Fitzgerald said.
Full time academics can play a role in sleep deprivation, but so can the reality of a college social life.
"I mean, I can't lie, my academics definitely play a big role in me not getting enough sleep, but we all know that most college students like to go out and stay up late on the weekends," Seth Krakow, a first-year student in the College of Business Administration, said. "I am definitely a victim of this but I definitely am trying to cut back."
While there are ways to get more sleep by cutting back on social time, there are also ways to adjust your environment to get better sleep.
"Part of this comes in the late afternoon when twilight is starting which is when melatonin will start secreting in your brain which helps to decrease neurotransmission and you can do this by keeping the room dark," Fitzgerald said.
A common method used by many college students to get better sleep is the use of supplements. Over the counter melatonin is used by many to get a better sleep.
"I have these gummies that I typically take to make me sleepy but sometimes they make me drowsy in the morning," Krakow said.
While melatonin can be a good way to get a better night's sleep, experts say that the timing of taking them needs to be adjusted.
"A lot of students take supplements in the middle of the night, but things like that do not work well so you have to start building those habits earlier in the day like in the late afternoon and minimizing distractions," Fitzgerald said.
This story was written by TJ Dysart. He can be reached at [email protected]
Leave a Comment
About the Contributors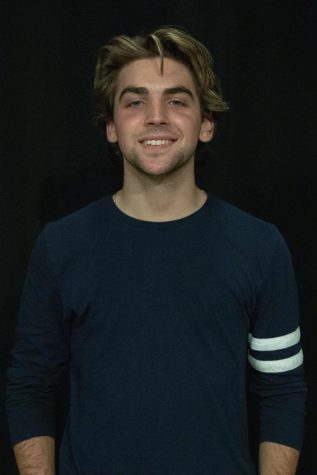 TJ Dysart, Content Coach
TJ is the Content Coach at the Wire. He is a sophomore from Boston, MA studying journalism and minoring in criminology.

In his free time, TJ enjoys...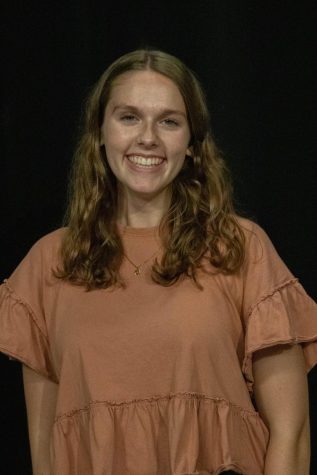 Isabel Bonebrake, Chief Photographer
Isabel is the Chief Photographer for the Marquette Wire and oversees the photo desk. She is a junior from Frankfort, IL majoring in journalism and minoring...