Trans* Compassion Week comes to Marquette
"It all started one night when I spoke with a few other transgender people about the murder of Rita Hester in November 1998," Gwendolyn Ann Smith, an activist for transgender rights, explained in an Huffpost article about Transgender Day of Remembrance. Smith brought up Chanelle Pickett. Pickett was a transgender woman of color living in Massachusetts who was last seen alive at a neighborhood club before her murder in mid-November; all of which is extremely similar to Rita Hester's death.
Anti-transgender violence has not decreased since 1998. As of Nov. 4, 2021, the Human Rights Center reported at least 44 known deaths of transgender people in the United States, the most reported since the center began tracking this data in 2013. The previous high was 37 in 2020.
"It's important that we take time to not only acknowledge and address anti-transgender violence and its plague on our society but to celebrate trans* joy and increase the spaces for gender-diverse individuals at Marquette," Emma Mentley Weutrich, the assistant director of the Office of Engagement and Inclusion for the LGBTQ+ Resource Center, said in an email.
Celebrating trans* joy is what Trans* Compassion Week at Marquette is all about.
"We use the umbrella term 'trans*' to best include various communities and individuals with nonconforming gender identities and/or expressions," Mentley Weutrich said via email. "The asterisk is explicit communication that gender-diverse folx are included."
To enlighten students who are not transgender or maybe uneducated about LGBTQ+ spaces, Chelsey Tennis, the LGBTQ+ RC graduate assistant, led Trans* Ally Training Nov. 10.
"There is no end to learning when it comes to sexual orientation and or gender identities." Danny Tsolak, a first year graduate student and First Year Representative for the Counselor Education and Counseling Psychology Graduate Student Organization, said via email.
Tsolak hopes to work with people in the LGBTQ+ community as a mental health professional because he's gay himself.
"This training would help me very specifically toward my goal of being a great clinical mental health counselor. Additionally, I stress the importance of this topic for all mental health professionals, no matter the specialization." Tsolak said via email.
Roselia Aguilar, a junior in the College of Arts & Sciences and treasurer for MU Gender & Sexuality Alliance, appreciates her therapist who helped her become more comfortable with herself and her gender identity.
"Therapy was certainly a tool I used a lot in my coming-out journey. It was something that I took advantage of almost immediately," Aguilar said.
Trans* Compassion Week will take place Nov. 15 through Nov. 20, and it will be only the second one the Resource Center has presented.
"Chelsey (Tennis) created a committee of staff and students to collaborate. They also administered a weeklong student call out (in person in the center and virtually on Instagram) to gather requests and interests, which is what led to the decision to host an open mic night," Mentley Weutrich elaborated via email.
"Gender Out Loud!" was the open mic night held Nov. 15. The RC will host four more events this week.
Today, the RC held "Gender 'Espress-ion'" specifically "for fellow trans*, nonbinary and other gender diverse students, faculty and staff to build community with one another," according to their Instagram, @LGBTQMU.
Following that, the RC will team up with Campus Ministry for a "Trans* Day of Remembrance Vigil" Nov. 17. The vigil will start with a brief presentation by Mentley Weutrich.
Then, names of victims of anti-transgender violence from the past year will echo through the Alumni Memorial Union, room 163.
"It should be powerful, mournful, but also full of hope of a healing future," Mentley Weutrich said via email.
This will be accompanied by a prayer and an Ignatian Examen, each read by Bernardo Ávila Borunda, the assistant director of Campus Ministry.
Ávila Borunda's chosen scripture for this vigil is a short passage from the Gospel of Mark immediately before the Last Supper.
"What we want to do is to invite people to just engage in this story in what is called an Ignatian contemplation, putting ourselves inside the story either as an external observer or taking the role as one of the characters," Ávila Borunda said.
But Ávila Borunda won't be focusing on Jesus. He instead will ask attendees to concentrate on the man that is carrying the pitcher or jar of water from the passage. Jesus tells the disciples to follow this man and prepare the supper where he goes. An interesting note is only women carried pitchers of water in the Bible.
"So he's, in a certain way, crossing the gender barriers of his time. And of all the people that Jesus could have chosen to say, 'This is the man that you will follow to prepare the supper?' He decided to choose someone that is crossing the barriers of gender, or at least the gender expectations of this time," Ávila Borunda said.
The next day, Nov. 18, the RC will present their "Found Family Dinner," an event that will mirror Thanksgiving meals as well as the Last Supper. This fact is another reason Ávila Borunda chose that exact prayer. A "found family" is a chosen support system who offer meaningful relationships, usually outside of biological family members. This can be common among people in the LGBTQ+ community since not all biological families accept relatives who fall under the LGBTQ+ umbrella.
"I've had friends who have to go back in the closet when they go home … they don't express themselves as much because of the fear of backlash from some of their family members who may not be on board," Aguilar said.
The week will be rounded out with "Crafting with Compassion," co-sponsored by Late Night Marquette Nov. 20.
"One hope with Trans* Compassion Week is to contribute to the support and validation felt by trans* students at Marquette," Mentley Weutrich said via email.
"I hope that it will be a safe space for people, maybe some people who aren't out either. As far as my experience goes, I came out while I was here at Marquette and having those safe spaces was incredibly important," Aguilar said. "The resource center really helped me get to know my community, and I hope the Trans* Compassion Week will do the same."
The weeklong activities lack a Friday event, but MKE LGBT Community Center fills that gap with a virtual event Nov. 19 in tandem with Forge in Wisconsin. The event will include presentations of pre-recorded music and speeches to build a stronger community connection.
During the afternoon of Nov. 20, there will be a rally at the Wisconsin State Capitol to protest anti-transgender legislation and mourn victims of anti-transgender violence.
"The Transgender Day of Remembrance is not an event for fundraisers and beer busts. It's not an event we 'celebrate,'" Smith continued in the same HuffPost story. "It is not a quick and easy one-day way for organizations to get credit for their support of the transgender community. It's not something to trot out on the 20th of November and forget about. We should be working every day for all of us, living and dead."
The RC is continuing its support for the transgender community. Tennis will facilitate another Trans* Ally Training session Nov. 23 at 5 p.m. at AMU 227. They hope to teach "more about gender, self-expression and how to support trans* students at Marquette!"
This story was written by Randi Haseman. She can be reached at [email protected].
Check out the audio package for this story by A&E Audio Producer Julianna Okosun.
Leave a Comment
About the Contributors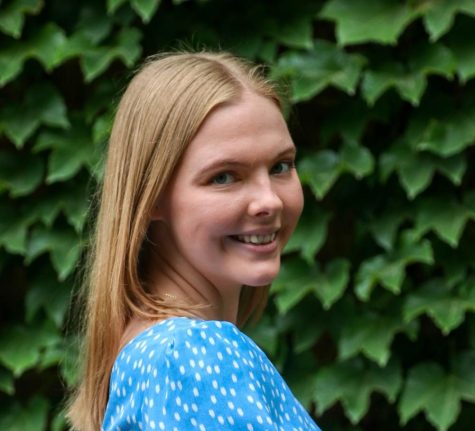 Randi Haseman, Content Coach
Randi is Marquette Wire's content coach, a new position dedicated to fact-checking, finding sources and guiding new reporters. She will graduate from Marquette...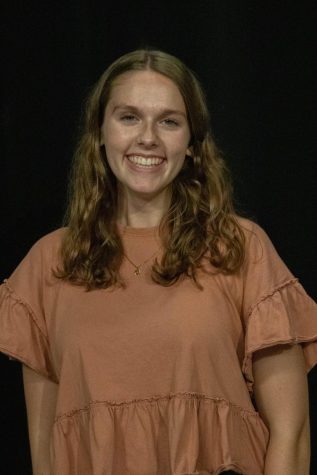 Isabel Bonebrake, Chief Photographer
Isabel is the Chief Photographer for the Marquette Wire and oversees the photo desk. She is a junior from Frankfort, IL majoring in journalism and minoring...