'A 13-year-old pug runs my life'
Rolling over in my twin XL, I smack around my bedside table for my screaming phone, trying to turn the alarm off. As I finally manage to hit the snooze button I don't try to get just five more minutes of sleep as I usually do, but open up TikTok.
With one eye open, the other embedded in my pillow, I search "Is it a bones day?" This, I've found, is a better prediction of how my day will turn out than the weather app, Co-Star, if a groundhog sees his shadow, or any impending alien invasion. But, what is a bones day?
TikTok account @jongraz is the owner of a 13-year-old pug named Noodle, who I'm naming my first-born after, and in his own words: "Bones or No Bones is the game where we find out if my 13-year-old pug woke up with bones, and as a result we'll find out what kind of day we're gonna have." To prepare Noodle for his daily bones reading, Jon starts off with some mandatory belly rubs. Each morning Jonathan wakes up his pug and sees if he has bones, Jon plants Noodle's paws down for him, standing him straight up, and then lets go. If he is able to stand up right away he has bones, but if Noodle just flops back down to bed then it's a no bones day.
On a bones day it's time to treat yourself, do the things you've been meaning to do, or just have an adventure. A day to really be kind to yourself and take it easy comes on those no bones days though, so when Noodle flops back into his bed, so can you. Soft pants and soft lights are a must for no bones days.
Jon details some very specific suggestions for what you should do on your days though. Some examples for your bones days are that you should go have Greek food by the river, get those rollerblades, buy all those festive gourds, go on a hay ride, get the curry for that Japanese fried chicken you were going to order for lunch and ask for that raise that you deserve. When Noodle doesn't have bones you should get out the jade roller, bust out the heated blanket, burn the incense you bought at the fair trade market last weekend, commit to a broth-based meal at some point today or just lay down in bed with some headphones and listen to an album. On a personal note, please don't listen to "Red (Taylor's Version)" on a no bones day unless you want to relive the emotional turmoil caused by the relationship you made up for yourself when you were in middle school so you could relate to her music.
Jonathan and Noodle's videos rack up millions of views each day, with 4.5 million followers and 53.5 million likes. On every social media platform you can find references back to Noodle and his predictions. There's even a whole Twitter account dedicated to updates on Noodle, called "Does Noodle Have Bones." Upon a deeper dive into this internet rabbit hole, I found he has a whole website "The Noodle No Bones Boutique" which has everything from tote bags to sweatshirts and holiday merch, all featuring my favorite wrinkly dog. That's why I was so confused when "Rolling Stone" put out an article officially canceling the iconic duo, calling them "cheugy." Cheugy, a term also coined by TikTok users, is when someone is trying too hard or is just uncool. When Noodle and Jon were featured on "Today" and I got a text from my Mom asking if I knew about the "cute internet dog," I did internally cringe just a bit. But I think that has to do more with the cheugy-ness of "Today" and my relationship with my midwestern mom's disconnect with the internet than Noodle.
Granted, I never saw myself scheduling my life around what a pug tells me to do, but that doesn't mean it's lame. "Rolling Stone" can't take away my pure joy of seeing that little pug uneventfully fall back into his plush pet bed, and Jonathan's giggle each time. Sometimes having someone give you permission to take care of yourself is exactly what you need during a stressful week.
When all is said and done, let's pray that Noodle gives us some bones days leading up to finals, my grades depend on it.
This story was written by Caroline Bennett. She can be reached at [email protected].
Leave a Comment
About the Contributors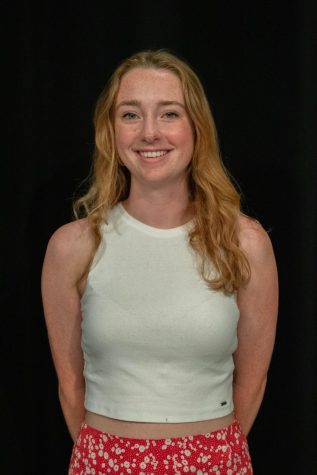 Caroline Bennett, Assistant MUTV Multimedia Entertainment Journalist
Caroline is the Assistant MUTV Multimedia Entertainment Journalist at the Wire. She is a junior from Wilmette, IL studying digital media and minoring in...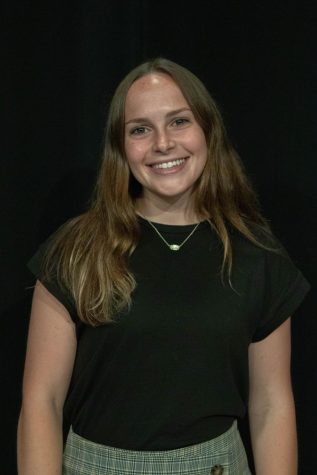 Lily Werner, Design Chief
Lily the Design Chief at the Wire. She is a junior from Barrington, IL studying advertising and minoring in marketing and graphic design.

In her free...