First-Gen week celebrates students accomplishments on campus
For some students, coming to college is a journey that they have expected, but for other students, they are making history in their family.
Last week was Marquette University's First-Gen Student Week. 
The week-long program took place Nov. 3 through Nov. 8 and was a time in which the university celebrated first-generation students on campus and their accomplishments throughout their time at Marquette.
First-generation students are students who are the first in their family to attend college. While first-generation students and students who are not the first to attend college in their family may share similar experiences in college, they have different journeys when it comes to the impact they have in their families.
"This is our third year celebrating First Gen Week and we try to improve the program offerings each year. Obviously with COVID being a barrier last year, we had to pivot the offerings to include pickup-and-go opportunities and other virtual programs," Clara Dwyer, assistant director of peer engagement programs and services, said in an email.
The week was filled with programs, panels and even improv from ImprovMKE that the Office of Engagement and Inclusion planned for the week.
While the week focused on celebrating first-generation students, it was also a chance for non first-generation students to learn about the perspectives of first-generation students and the resources that are on campus for those all students.
"All of the programs aim to promote inclusivity and are open to all students. Non-first generation students, or continuing generation students, are welcome to come learn more as well as take advantage of the services provided by the counselors from the Office of Student Financial Aid to get their FAFSA completed," Dwyer said in an email.
The week kicked off with the First generation Connect event which was hosted by the Career Services Center. The event was an opportunity for members of the Marquette University first-generation community to meet and share perspectives and experiences.
Students also got the chance to meet with employers "committed to hiring diverse talent"
Some first generation students have noted that they feel extra motivated to succeed because they are the first in their family to attend college.
"I think since I am a first-generation student I try to really do everything for my parents," Ramzi Ouro-Akondo, a first year student in the College of Communication, said. "I just know how hard they worked for me to get me to this point so everything I do is honestly for them."
While Ouro-Akondo did not attend any of the programs during First-Gen Week, he did mention that he appreciates the fact that Marquette put the program together. 
"Knowing that Marquette puts together these programs for students just makes me even more sure I chose the right place to attend college. I think it is important for universities to ensure that all members of their community feel loved and appreciated and it goes a long way," Ouro-Akondo said.
Some first-generation students have mentioned that being first-generation comes with extra pressures that other students may not face. These pressures could come from their family or it could be pressure they put on themself.
"The goal is always to succeed," Ouro-Akondo said. "I also want to support my parents and I think at the end of the day that is the goal. My dream is to one day retire them and make sure they are set." "I think even if you aren't a first-gen student, it is important to learn about the experiences of those that are (first-generation) because some of us feel a lot more pressure than you and I just think it's valuable for other students to realize that."
Some students have mentioned that they have learned lots about the first-generation experience just through being friends a first-generation student.
Ashlyn Krogulski, a first-year student in the College of Nursing, spoke about being a nonfirst-generation student and how much she learned through her friends.
"I know a few people at Marquette who are (first-gen students) and it is honestly so interesting to hear about their perspective on attending college and how their experiences differ from mine. Ever since coming to college, I have been trying to learn about different perspectives because I feel like that is something that is important," Krogulski said.
Students can learn more about upcoming diversity and inclusion events and initiatives by visiting The Office of Engagement and Inclusion website.
This story was written by TJ Dysart. He can be reached at [email protected]
Leave a Comment
About the Contributors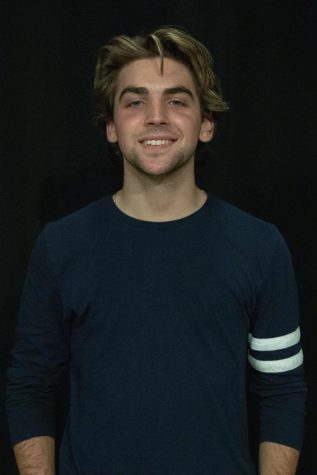 TJ Dysart, Content Coach
TJ is the Content Coach at the Wire. He is a sophomore from Boston, MA studying journalism and minoring in criminology.

In his free time, TJ enjoys...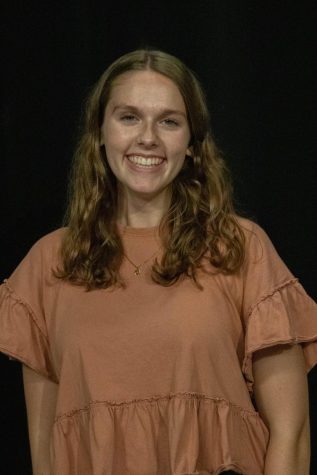 Isabel Bonebrake, Chief Photographer
Isabel is the Chief Photographer for the Marquette Wire and oversees the photo desk. She is a junior from Frankfort, IL majoring in journalism and minoring...