Bayanihan Student Organization celebrates Filipino American History Month
The culture and history behind each person shapes them into who they are today. For some, it's important to take time to celebrate these aspects.
October is recognized as Filipino American History Month, and the Bayanihan Student Organization organized several events to celebrate their diverse cultures.
BSO held a cultural retreat Friday Oct. 15 to discuss their experiences and identities. Many members, including Gillianne Savella, a sophomore in the College of Engineering, attended the event.
"It was a really great chance to take a deep dive into what … personally you like about your culture, the challenges of growing up with that culture and positive ways you can move forward while keeping your cultural identity in mind," Savella said. 
Additionally, BSO's general body meeting occurred where they arranged their "families," which are smaller groups used to welcome in new members and create a bonded community. 
"The big part of that meeting is called AKA draft, which is essentially our big-little system," Mads Manas, a senior in the College of Business Administration, said. "That's a lot of fun seeing everyone get paired up and then having that sibling relationship that you can carry through the rest of your time here at Marquette." 
AKA stands for Ate Kuya Ading, which translates to Older Sister, Older Brother, Younger Sibling. New participants are partnered with returning members who mentor them.
Events like these are teaching moments, and BSO would like students to know their gatherings are open to all. 
"With these huge events, the purpose is just to build community within Marquette, and then to foster Filipino and Filipino-American history and culture and educate everyone else," Manas said.  
BSO fosters their tight-knit environment through retreats, meetings and bonding activities. Savella recalls a time members shared their struggles and it caused everyone to reflect on similarities in their lives.
"I think that's when BSO crossed the line from being just a fun extracurricular club to being a community that I could really trust and invest my time in," Savella said. "I feel like I fell into a really great, welcoming community."
Continuing the cultural celebrations, BSO holds an annual fashion show to raise money for a charity of their choice. This year's 25th anniversary celebration will be in the Alumni Memorial Union Ballrooms Dec. 4. The show has several parts featuring different clothing styles along with dance segments. Manas is a choreographer for the cultural dance portion. 
"With being a cultural dance choreographer, you kind of have some creative freedom," Manas said. 
More information about the BSO fashion show can be found on their Instagram, @bsofashions. 
Filipino American History Month is in full swing with plenty of opportunities for people to learn about different cultures and their respective organizations. 
This story was written by Izzy Fonfara Drewel. She can be contacted at [email protected].
Leave a Comment
About the Contributor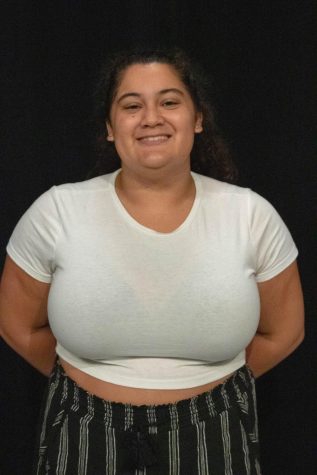 Izzy Fonfara Drewel, Executive Arts & Entertainment Editor
Izzy is the Executive Arts & Entertainment Editor at the Wire. She is a sophomore from Papillion, NE studying journalism and minoring in music and...