Marquette Theatre is back in the spotlight
Live theater is such a unique experience. The roar of the crowd, the delicate acting and the shine of the lights creates an atmosphere unlike any other. While COVID-19 put live performances on hold, it's time for them to return.
Marquette Theatre announced their return to in-person performances this season with their theme, "Together Again." The performance schedule contains well-known acts like Shakespeare's "The Taming of the Shrew" and "Mamma Mia!" However, there are some unfamiliar plays such as "California Suite" and "Melancholy Play."  
"California Suite" tells the stories of several middle-aged couples all dealing with very different issues, ranging from affairs to unchecked success. "Melancholy Play" is an absurdist play about a young woman with intense sadness and throughout the show her friends turn into almonds.
"California Suite" and "The Taming of the Shrew" open next weekend, and the actors are thrilled to have an audience. Matthew Read, a sophomore in the College of Communication, was online last year, so he is ready to experience Marquette Theatre's atmosphere. 
"I'm really excited to perform again," Read said. "It's been a year and a half since I performed in front of an audience, and I've been doing it my whole life, so I cannot wait to open."
This season features Shakespeare's play "The Taming of the Shrew." Giorgia Cozzo, a junior in the College of Health Sciences, has been cast as Kate, and she feels like this role couldn't have come at a better time. 
"Honestly, this role of Kate has been a dream that I didn't even know I had," Cozzo said. "I feel like I've been able to grow so much as an actor as a result of it, and it's pushed me outside of my comfort zone, which I think I needed at this time in my career." 
During their rehearsals the students have been researching and discussing ways to modernize this Shakespearean classic. 
"It's really interesting to do a play like this now because we are trying to resolve it for a 21st century audience," Cozzo said. "We examine a lot of spouse roles, both husbands and wives and sort of the crazy, funny things we do when we're in love." 
The third show of the semester, "Melancholy Play," will run from Nov. 12-14 and 17-21.
"I play a lesbian who has an affair who then turns into an almond by the end of the show," Gilli Leonard, a senior in the College of Communication, said.
The schedule also features a children's show which will occur next semester. "Pinkalicious: The Musical" will show from May 14-15 and the 21st of next spring. 
"I'm very excited to be able to welcome kids back for our children's show next semester," Cozzo said.
Live theater is making its return to Marquette's campus, and tickets can be bought online or at the theater on the day of. More information can be found on the Marquette Theatre website.
This story was written by Izzy Fonfara Drewel. She can be reached at [email protected].
Check out the audio package for this story by A&E Audio Producer Julianna Okosun.
Leave a Comment
About the Contributors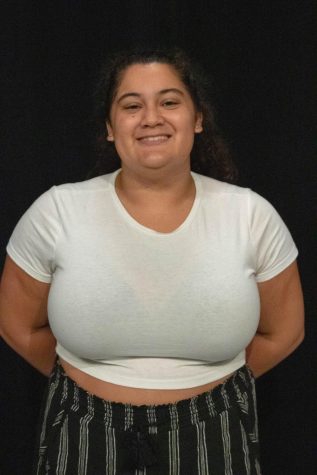 Izzy Fonfara Drewel, Executive Arts & Entertainment Editor
Izzy is the Executive Arts & Entertainment Editor at the Wire. She is a sophomore from Papillion, NE studying journalism and minoring in music and...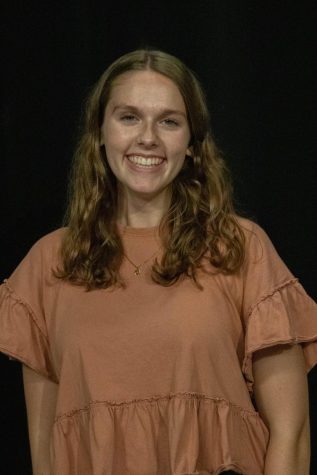 Isabel Bonebrake, Chief Photographer
Isabel is the Chief Photographer for the Marquette Wire and oversees the photo desk. She is a junior from Frankfort, IL majoring in journalism and minoring...