Campus political groups comment on recent mass shootings
So far throughout the year 2021, mass shootings have increased in the United States by 73% according to Insider. CNN reports that there have been at least 147 mass shootings in 2021.
According to the Gun Violence Archive, in 2020 there were a total of 43,552 gun-related deaths, and so far into 2021 there have been 14,227. There have also been 180 mass shootings in 2021, while there were 610 mass shootings in 2020.
The United States falls 28th for the highest rate of gun deaths in the world. According to the Brennan Center For Justice, an average of 39 people are killed by another person via gun daily.
After many mass shootings and demands for gun reform in the United States, President Joe Biden announced a sequence of executive orders to toughen restrictions on untraceable guns, for Biden is urging Congress to place a ban on all assault weapons, saying "gun violence has become an epidemic in America" during an address to Congress April 26, 2021.
At Marquette, students in Marquette Democrats and Marquette College Republicans have both voiced their thoughts on gun violence in the U.S. and the possible ban against assault weapons.
Tommy Treacy, a first-year in the College of Arts & Sciences and member of Marquette Democrats, understands that this potential assault weapon ban is a good place to start to undertake the gun violence occurring, but he said that we have much further to go.
"Assault rifle death only really accounts for 5% of gun-related violence, so we definitely need to be tackling this issue, but we need to be tackling the majority of issues such as that other 95%," Treacy said.
The National Library of Medicine states that assault-type rifles make up 7% of guns utilized in crime.
Phillip Anderson, a senior in the College of Arts & Sciences and co-chair of Marquette College Republicans, does not believe that the assault weapon ban will be beneficial, because he said in the 1990s a similar bill was passed, called the Federal Assault Weapon Ban in 1994, that was not found to be helpful.
"I think bans in the United States are kind of past the point where they're going to do much of anything to help, and that's not even considering the Constitution or moral problems that I think the ban has," Anderson said.
Miranda Spindt, a junior in the College of Arts & Sciences and co-chair of Marquette College Republicans, also does not believe that this potential assault weapon ban will be constructive, because she said it does not do anything to get rid of the 20 million of those guns that are currently in circulation.
Treacy also mentioned that, "there's always this narrative push where liberals hate guns, or that they're coming for your guns — that's not at all what we're trying to do here. We're just trying to do certain things like close the loopholes such as registering your gun, and that's not radical."
Tracey also mentioned that the founding fathers wanted gun safety such as registering your gun and closing loopholes, and he said that there are so many other things like gun laws that can help decrease homicides. He said that the United States should increase the funding for this research to find a better solution.
Rob Miller, a sophomore in the College of Arts & Sciences and president of Marquette Democrats, also emphasized the importance of mental health in relation to gun-related suicides and gun reform.
"A recent study came out in 2017 that suicides account for six and ten U.S. gun deaths just 2017 alone. So imagine in 2020, I don't know the numbers on that, but increased depression was widespread" Miller said.
Miller also said that the gun by suicide issue is becoming an increasing problem, and he does not believe that Congress, or either party has been taking the initiative of addressing gun by suicide.
According to NBC news, a deadly gun violence pattern has followed into the year of 2021. From January 1 to April 26, there have been 160 mass shootings, and in 2021 within the same time frame there were 90.
This story was written by Julia Abuzzahab. She can be reached at [email protected]
Leave a Comment
About the Contributors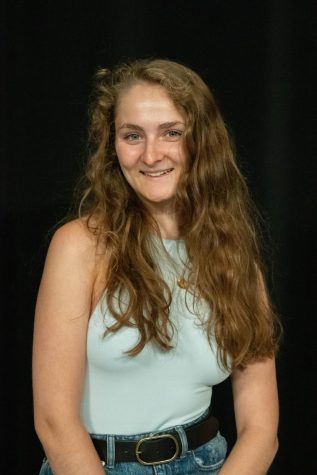 Julia Abuzzahab, Executive News Editor
Julia is the Executive New Editor at the Wire. She is a junior from Wausau, WI studying journalism and minoring in film & media studies.

In her...