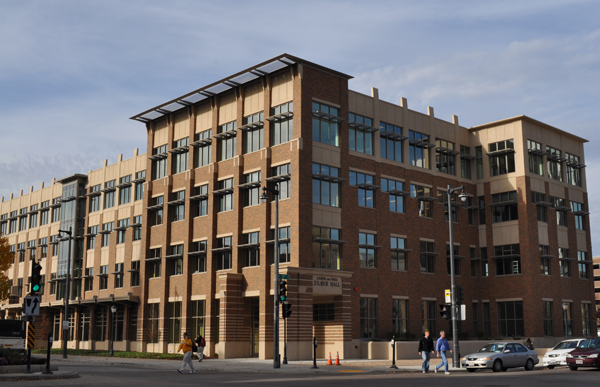 University President Michael Lovell just announced a $750 million fundraising campaign to help with resources in university advancement.
Time to Rise: The Marquette Promise to Be The Difference is the largest fundraising campaign in the university's history. It will prioritize the student experience, including scholarship support, campus environment, the support of teacher-scholars and fostering innovation, according to Marquette Today.
The campaign privately began in July 2016 and has raised $453 million since. This money came from nearly 50,000 donors.
President Lovell said this will empower Marquette in its vision to be among "the most innovative and accomplished Catholic, Jesuit universities in the world," according to Marquette Today.
This campaign is supported by National Campaign co-chairs Chuck and Karen Swoboda, Mary Ellen and Dr. Scott Stanek. As alumni of the university, they all tie their Marquette experiences to their motivation to continue their experiences to Marquette's future and its students.
The Milwaukee Hoan Bridge will be illuminated in blue and gold from April 11 to 13 to celebrate the campaign.
This story was written by Vanessa Rivera. She can be reached at [email protected]