LIMO services change to adhere to COVID guidelines
In order to adhere to COVID-19 guidelines, Marquette University's LIMO services on campus have changed.
Previously, students were able to call a LIMO from anywhere on campus and be dropped off right at their destination. The typical LIMO vans are no longer in service but have been replaced by GoRiteWay buses to continue to provide for student safety and transportation around campus.
"Due to COVID-19 guidelines, LIMO van service has been replaced by the use of GoRiteWay coach buses. The LIMO vans can accommodate one to two passengers dependent upon the size of the van. The buses can accommodate 15 passengers," Marquette University Police Department Chief Edith Hudson said. Currently, there are two buses operating on campus.
LIMOs offer their services from 5 p.m. to 3 a.m.
While Marquette was in the process of reopening for the fall semester, MUPD and campus safety needed a new way to safely transport students.
MUPD Assistant Chief Jeff Kranz was a member of the COVID-19 Response Team. He said the team knew they had to address transportation issues on campus.
"We knew that we couldn't do it in the old traditional LIMO form, so we had to come up with something new to be able to move students safely around on campus," Kranz said.
According to a university news release, to ride a LIMO bus, each passenger must wear a face covering, social distance and show a cleared COVID Cheq. In addition, the service will be documenting when students get on and off the bus to assist in contact tracing.
A COVID Cheq is asked of each student to fill out every day in order to maintain the spread of the coronavirus. Students are asked questions of who they have been in contact with and if they have any symptoms. If given a green check, they are able to attend in-person classes and go out on campus. If students to do not pass, they are asked to stay home, self-isolate and call the Marquette Medical Clinic to discuss next steps.
Students are not the only ones who must follow these guidelines.
"Drivers are required to abide by the same requirements as the passengers. They must wear masks and remain socially distanced from others," Hudson said.  
The buses provide a COVID-19 approved alternative to offer campus transportation. However, they aren't able to offer the same services that they have offered in the past. 
"We used to be able to drive around and go door to door. Now, we're not able to go door to door, unless you're going off campus or back onto campus," Johannah Lee, a student campus safety supervisor and senior in the College of Arts & Sciences, said. 
Students can no longer call and have a LIMO come right to them. They must catch the bus at one of the stops on the bus's fixed route. In addition, they also must get off at one of the stops on the bus's route.
From north to south, the fixed route extends from W. Clybourn St. to W. Kilbourn Ave. From east to west, the bus goes to N. 8th St. to N. 24th St. There are nine shuttle stops, which includes stops at Raynor Library, Straz Tower, the Commons, the Marq, Mashuda, O'donnell, Humphrey, Abbotsford/Schroder, Cobeen/Carpenter. The LIMO stops at the street corner nearest each building.
Since LIMOs are no longer able to provide door to door service, campus safety has brought back their safety patrol program. The safety patrol is a service that enhances student safety. Campus Safety employees travel in pairs in yellow jackets and can walk students to any destination on campus within the LIMO boundaries. To request a safety patrol, students can call the LIMO phone number, 414-288-6363, or ask any safety patrol pair on campus to walk them to their destination. 
Kranz said the program was running a few years ago, but said it was not getting much use due to the door-to-door service that the LIMOs provided. Kranz said MUPD brought it back because the LIMO route has changed.
"(Student employees) are out in pairs and they also have a radio that links them to our dispatch so if something were to happen or if they were to see something, they can call into our dispatch and get a squad right away," Kranz said.  
Though students cannot call and have a LIMO come directly to them, there are still other services available.
"If you want somebody to walk you, call and we'll make a call for them to go over and walk you. And if you want to catch the bus, call and let us know and we'll tell the bus that you're waiting there so they'll be sure to look out for you," Lee said.
This story was written by Megan Woolard. She can be reached at [email protected]. 
Leave a Comment
About the Contributors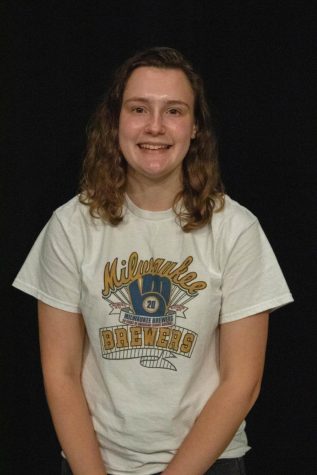 Megan Woolard, Managing Editor of the Marquette Tribune
Megan is the Managing Editor of the Marquette Tribune at the Wire. She is a junior from Portland, OR studying journalism and English literature.

In...