Student organization supports women in STEM
The Marquette chapter of the Association for Computing Machinery-Women has been sponsored to attend the Grace Hopper celebration.
The Grace Hopper celebration is the world's largest gathering of women technologists. It's a collection of conferences and key note speakers to celebrate and encourage women in the computing field.
The ACM-W is a nationwide organization that "supports, celebrates, and advocates internationally for the full engagement of women in all aspects of the computing field, providing a wide range of programs and services to ACM members and working in the larger community to advance the contributions of technical women," according to their website.
Katie Tooher, president of the ACM-W chapter and junior in the College of Arts & Sciences, said the club was started in March 2019. Tooher wanted to create a space for women in computing and STEM majors to be empowered as well as gain professional development and programming skills.
Despite being a relatively new club, it has already been sponsored by the Northwestern Mutual Data and Science Institute (NWDSI) to take part in the Grace Hopper celebration.
"The celebration brings together leading companies in the computing field and employees present seminars based on a variety of Computer Science fields," Clare Herring, ACM-W Vice President and Junior in the College of Arts & Sciences, said. "There is a career fair for tech internships and jobs, and there are keynote speeches from well-known and powerful women."
Some of the keynote speakers this year include Serena Williams, professional tennis player, and Megan Rapinoe, a soccer player for the U.S. women's national team. The ACM-W is able to send six members to the event which will take place Sep. 29 through Oct. 2.
"As someone who has mentored many student researchers over the years, I know that attending a national conference can be a life-changing experience, as the student gets to see herself as part of a larger scientific enterprise instead of an isolated researcher," Edward Blumenthal, co-director of NWDSI and associate professor of biological sciences, said in an email.
The conference was established to honor the legacy of Grace Hopper. Hopper was one of the first women to receive a doctorate in mathematics. She served as a U.S. naval officer and helped to create the first compiler for computer languages.
"For the Grace Hopper conference in particular, there is the added benefit of attendees seeing the numbers and diversity of women in technology (which they won't necessarily see in the Marquette faculty) and getting valuable networking opportunities," Blumenthal said in an email.
In addition to attending the celebration the chapter also has other plans for this year.
"As we look toward the 2020-2021 school year, we have plans to host many virtual events including technical interview and behavioral interview prep, code challenges, guest speakers, movie nights related to STEM, hackathons, and tutorials for computing fields," Herring said.
Behavioral interview prep is a way to prepare students for job interviews in the computing field. Part of the behavioral interview prep includes solving coding problems in real time.
"In computing fields people often have to prove programming skills in interviews by doing challenge problems, or talking through code on a white board in front of people," Tooher said.
The ACM-W is open to students of any gender interested in STEM and computing fields, with a focus on empowering women within those fields.
This story was written by Megan Woolard. She can be reached at [email protected]
Leave a Comment
About the Contributor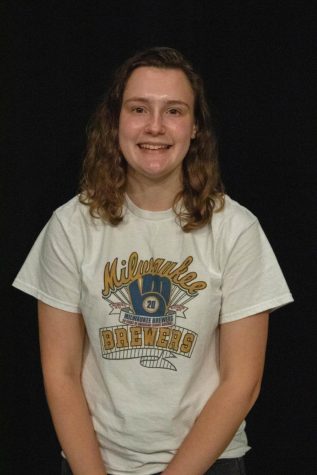 Megan Woolard, Managing Editor of the Marquette Tribune
Megan is the Managing Editor of the Marquette Tribune at the Wire. She is a junior from Portland, OR studying journalism and English literature.

In...