Students use Lent for personal growth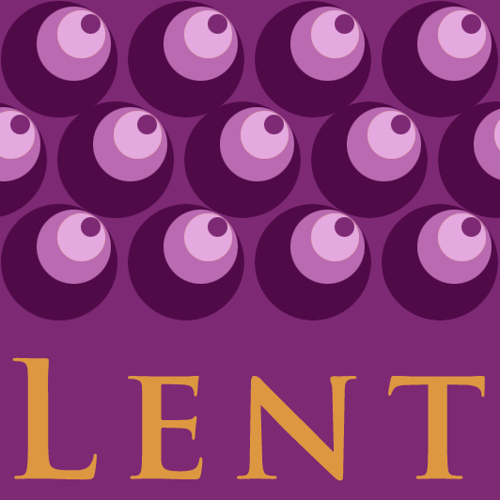 With Ash Wednesday approaching this week, Lent will officially begin. During this time, it is Catholic practice to give things up during the 40-day journey. For some on campus, this means finding an item or a guilty pleasure to go without, symbolic of the sacrifice Jesus Christ took.
There is a much deeper meaning behind Lent than just giving up something for 40 days.
"Part of it is imitating Christ who prayed and fasted for 40 days … effectively, it helps us assert the priority of the spiritual in our life and the priority of the next life to this life," Father Aaron Pidel, an assistant professor of theology, said.
Pidel grew up in a Catholic household where giving up something was a common practice, though it was not expected of them. As the years passed, he changed the items he gave up.
"A lot of times I would just give up different foods, sweets or desserts … when I got older, I sometimes gave up media things like music or television shows or things like that," Pidel said.
Though the items he gave up may be considered common, other people he knew had given up items such as condiments, hot showers and even sleeping in a bed.
This semester in Straz, a few girls are coming together to participate in a Lenten challenge.
The challenge is called the Magnificat 40, which is based off the Exodus 90, in which for 90 days, the book of Exodus is used as a prayer guide specifically for men participating. The Magnificat 40 is a shortened version, focusing on more prayer time instead of participating in other world distractions such as television.
"It's a time of just growing in your faith and being more intentional with what you spend your time with and on, so like not watching TV, or wasting time with things like that," said Hannah Barbosa, a freshman in the College of Nursing, and a participant of the Magnificat 40.
Growing up Catholic and attending a Catholic school, Barbosa said she typically gave things up for Lent, like ice cream or TV. For Barbosa, this Lenten challenge is something that carries meaning and purpose, leading to a more encompassing Lenten experience.
"A big part of what we are doing is making sure we are all (getting sleep) and meeting up once a week to do an hour of prayer together… (we will) support each other during lent and grow in faith while we do it," said Nancy Suarez Jimenez, a freshman in the College of Arts & Sciences, and a participant in the Magnificat 40.
For Suarez Jimenez, Lent has always been a time of doing things more beneficial to her Lenten spiritual journey instead of just giving something up. Instead of an hour of screen time, she would pray the rosary for an hour.
This year, along with the Magnificat 40, she will be doing the most intense Lenten practice she's done to date: going vegan.
"I did a lot of research beforehand … I am lactose intolerant, so I'm already dairy-free," Suarez Jimenez said.
Suarez Jimenez said a challenge is a good thing. This Lent will be just that.
"It's a challenge. … I like challenges," Suarez Jimenez said. "It's focusing on self-care and growing in faith."
Along with Suarez Jimenez and Barbosa, Katie Corr, a freshman in the College of Education, will also be participating in this Lenten challenge.
"It's more intense than what I'd choose to do for Lent … I think it looks at your whole life and goes through all the different aspects, like the things we turn to for comfort, and I think it's super wholesome," Corr said.
View Comments (1)