Book Marq contract with vendor Follett expiring, MU surveying community about costs
Marquette University's contract with Follett, its main textbook vendor, is expiring at the end of this academic year. The university is using this as an opportunity to re-evaluate the current structure of the bookstore, Jenny Alexander, director of the university's purchasing department, said.
"Follett and Marquette have an existing contract that expires in June 2018," Alexander said in an email. "As we typically do through the normal course of business, Marquette will use this contract expiration to fully evaluate different teaching and learning material distribution methods."
Alexander said Follett and other qualified suppliers, and the variety of delivery models each offers, will be evaluated. Students and faculty filled out surveys regarding Book Marq and textbook costs during two events held Monday at the Alumni Memorial Union.
The price of textbook costs has been a public debate for years, including among Marquette faculty and students. The university has conducted similar surveys over the years when the time comes to renew contracts.
As reported by the Marquette Wire in 2004, a year that the university renewed its contract with Follett, an anonymous faculty member wrote on the survey, "The price for used books is outrageous. … If it continues I will do like many other colleagues and start purchasing books on eBay."
The Bureau of Labor Statistics reported that from 2006 to 2016, the price of college textbooks rose 88 percent. The College Board said that on average, a student at a four-year university will spend $1,240 a year on books and supplies.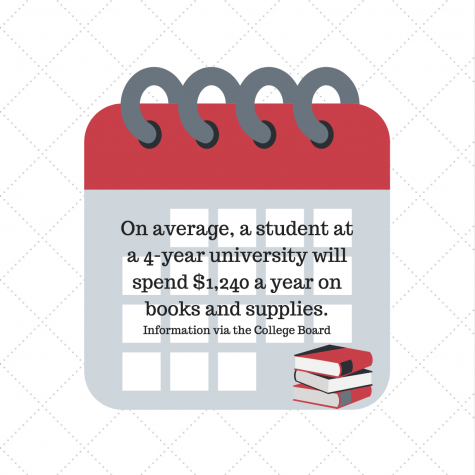 Book Marq, Marquette's official bookstore, has tried to implement measures to reduce the cost of textbooks. David Konkol, the manager of Book Marq, said in an email that a fee-based program could help to reduce textbook costs.
IncludED, Follett's fee-based program, is currently available at Book Marq.
"Students pay a fee for their course materials when registering for an IncludED class," Konkol said in an email. "Follett then works with the publishers to negotiate lower costs on IncludED course materials."
Konkol also said in the email that students who have trouble paying for books should rent used books and if possible, utilize Book Marq's price match policy if a cheaper version of the book is available elsewhere.
He gave the same advice in the 2004 interview with the Marquette Wire.
Konkol said in the email Book Marq would "pay up to 50 percent of the purchase price if a book has been readopted for use in a subsequent semester. … By buying used books and reselling them, a student can significantly reduce their investment in textbooks."
For some students, getting some buyback money isn't enough to quell angers over the costs. Costs keep rising and the money back is less likely to cover books for the next semester.
There were separate events in the AMU for faculty and students, with slight variation between the survey questions.
"This event is part of the process … of gaining information on how faculty and students use learning materials," Shaun Longstreet, assistant provost for educational development, said.
The surveys are meant to reflect current attitudes about the bookstore in anticipation of the university making a decision on its next vendor contract, Longstreet said. Questions on the survey ask students about their preferred distribution model for course materials, the importance of having an on-campus bookstore and what percentage of course-required materials students purchased this semester.
Longstreet said that the survey data could reflect a number of options, including increasing the size of the bookstore, adding another bookstore and moving more toward open educational materials to reduce costs, among many others.
Members of the faculty committee on teaching, the faculty committee on academic technology, the university board of undergraduate studies, the College of Nursing, the College of Health Sciences, the College of Arts & Sciences and the College of Education attended the event.
Robert Riordan, a teaching assistant and Ph.D. student at Marquette who teaches his own classes in philosophy, namely Logic and Foundations, said that he prefers not using textbooks for some classes because they have smaller excerpts of texts than he would like to use.
Riordan's philosophy classes usually examine classical philosophy, which in theory makes it easier to access since older texts are more likely to be in the public domain, which is when an intellectual property becomes available for public use without risk of copyright infringement.
"A lot of translations are in the public domain," Riordan said. "The problem is that the best translations aren't."
However, Riordan said there are also drawbacks to teaching classes without textbooks. For his most recent philosophy class, he spent over 40 hours this summer trying to develop the structure of the course. He also spent considerable time editing the length of the readings for class use, something that a textbook would normally provide.
"If you have a textbook, you have something to build a syllabus from," Riordan said. "If you don't, you're kind of pulling one out from thin air."
Riordan said he thinks that textbook costs are a byproduct of a larger issue with the price of higher education.
"I think it's always beneficial, to everyone in fact, when there's a means of making sure that students who can't afford textbooks … are able to get one through some other means," Riordan said.
The surveys regarding the bookstore are currently available online.
Leave a Comment