Alpha Chi Omega receives new house
Hang on for a minute...we're trying to find some more stories you might like.
Members of the Alpha Chi Omega sorority at Marquette University found a new home this school year at 1414 West Kilbourn Ave.
Ana Corona Betancourt, a senior in the College of Communication and president of the Theta Omega chapter of Alpha Chi Omega, said the chapter loved the old house but was ready for the next step. 
The previous house was located on 931 14th St. and is now rented out by non-Greek affiliated students.
"I'm really thankful for just how beautiful our current home is," she said. 
Corona Betancourt said she is unsure of how much the new house cost.
Alpha Chi Omega held a dedication ceremony Sunday to present the house to students and alums. Katie Ferro, a junior in the College of Education and vice president of facilities for the sorority, said members from the class of 1989 were present at the event to honor the chapter and make the members feel at home.
Ferro said University President Michael Lovell was also present to honor the open house.
Ferro said applications for leasing a new house were sent to the National Alpha Chi Omega headquarters in Indianapolis in January 2018. The approval was then announced by the board members to the Theta Omega chapter in mid-March. Ferro said the house was built from scratch and is leased through Cedar Square Properties, LLC. The house was completed this summer so members could move in at the start of fall semester.
Betancourt said the sorority acquired funds for construction from the National Alpha Chi Omega Headquarters, which oversees and approves sorority funding for chapters across the nation, after completing a multi-step application process. 
The university had no engagement with Alpha Chi Omega facilities or operations, university spokesperson Chris Jenkins said in a statement.   
Twenty-four members of Alpha Chi Omega live in the house, which is made up of 16 double rooms and four single rooms.   
Amy Bajwa, a junior in the College of Communication and member of the Theta Omega chapter, said the new house is beautiful and completely furnished with a modern style.
"The new house has a living room on every floor, with furniture and a large TV," Bajwa said. "The sorority had been craving a new adventure and this house served as just that for the entire chapter."
Despite the new amenities, Bajwa said the old house will be missed.
"It was old, but it was still a place that made me feel comfortable," she said.
Ferro said she is thankful the new house is located closer to the other sorority houses on campus.
"Having our house more central to the other Greek houses on campus allows us to interact with members from other chapters and feel more connected to Greek life as a whole," Ferro said.
Kathryn McCarthy, a junior in the College of Communication and vice president of public relations for Marquette Panhellenic Association, said the new Alpha Chi Omega house looks "absolutely beautiful."   
"Panhel is so excited for Alpha Chi Omega because it's a major accomplishment within itself," McCarthy said. "It's a great reason to be excited for another chapter, and we get to celebrate this milestone as a Greek community."

About the Writer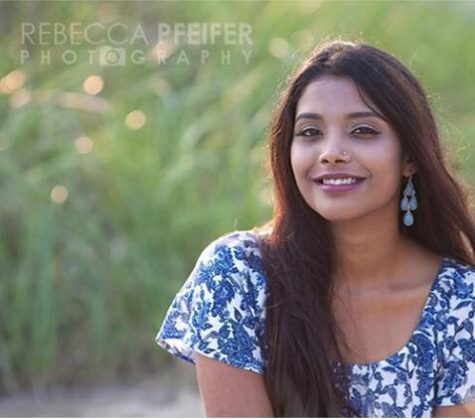 Donna Sarkar, News Reporter
Donna Sarkar is a current junior at Marquette University, majoring in Journalism in the College of Communications and minoring in Psychology and Human...