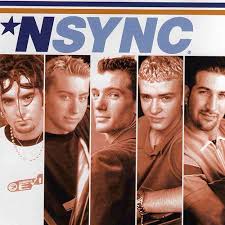 There was a battle waged in the mid to late '90s, a battle that some believe is still being fought today, that divided boy band fans into two distinct sides: Team NSYNC and Team Backstreet Boys.
It recently came to light that the rivalry between the two bands stemmed from a girl, or at least the rivalry between two members. The Backstreet Boys' A.J. McLean and NSYNC's Chris Kirkpatrick dated the same girl, and, in an interview with Billboard, Kirkpatrick said he "wanted to punch A.J.'s lights out." Yet, in that same interview, NSYNC's Joey Fatone said the rivalry was nothing more than friendly competition.
"There's nothing wrong with friendly competition," Fatone said, "Even though we are, of course, better than any of those boy bands."
While the rivalry between the two bands may have been for the most part friendly, the rivalry between fandoms was, and still is, a heated topic.
David Klinger, a junior in the College of Communication, is firmly on the side of NSYNC.
When asked which band he prefers, he said, "Absolutely NSYNC."  As far as his reason, he simply responded with "Timberlake" – referring to Justin Timberlake, the most successful solo artist to come from either band. Every album of Timberlake's has been certified as either Gold or Platinum by the Recording Industry Association of America and has sold at least 500,000 copies, with his first two albums reaching 10 million sales each.
The successful Timberlake is also the reason Nick Belsanti, a junior in the College of Arts & Sciences, prefers NSYNC to the Backstreet Boys.
"Justin Timberlake singlehandedly makes them worth it, but their talent is undeniable," Belsanti said.
When asked about the impact of JC Chasez, the other lead singer of NSYNC and only member besides Timberlake from the group to release a solo album, Belsanti did not respond.
While this ratio of solo albums falls short to the impressive four-out-of-five Backstreet Boys who did so, none of the Boys' solo albums made any cultural dent like that of Timberlake's or the combined Backstreet Boys. However, that hasn't stopped Jackson Hoemann, a freshman in the College of Communication, from preferring them to NSYNC.
"I was introduced to (Backstreet Boys) by my parents, and in a way, NSYNC was a foreign invader," Hoemann said.  "I was gifted the NSYNC Christmas album in 2016 and I still haven't opened it because I am loyal."
Hoemann said he thinks NSYNC – especially their hit "Bye Bye Bye" – was too manufactured, even more than the typical boy band manufactured sound.
"(Backstreet's) 'I Want it That Way' at least has some essence to it," he said.
Richard Dempsey, a sophomore in the College of Arts & Sciences, said the NSYNC Christmas album – entitled "Home for Christmas" – was the thing that tipped the scales in favor of NSYNC.
"The Christmas album gives them some more staying power, and I think their vocals were just better," Dempsey said.
While Dempsey believes NSYNC's Christmas album displayed a sort of stamina, the fact remains that the Backstreet Boys are the only one of the two bands still together. NSYNC went on a "temporary hiatus" in 2002 yet have not released any new music since their 2001 record "Celebrity," while the Backstreet Boys have released four records since 2001 as well as co-headlining a tour with fellow boy band New Kids on the Block – called the NKOTBSB tour.
Whatever side one may be on, arguing about post-band success, individual members or past milestones, the bands largely hold that there is no battle between the bands themselves – at least not now.
"I think boy band fights are in the same realm as hockey fights. You fight when you're on TV, but then when you're not, you get a beer together," Kirkpatrick said. "Now we're really good friends."