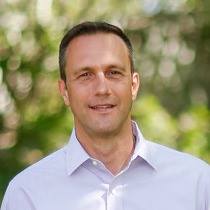 White Nationalists like Richard Spencer and David Duke have always been outspoken about their beliefs. Neo Nazis and the KKK still hold public meetings. Intolerance has been an undercurrent in American society since Plymouth Rock. But those intolerant voices seemed like a vocal minority, an archaic counter-culture.
But two U.S. Senate hopefuls in Illinois and Wisconsin, representatives of this vocal minority, are campaigning for office. This indicates an alarming lack of political safeguards against intolerance in government, and highlights a need for change in hate speech laws.
Republican Arthur J. Jones is running for Illinois' 3rd Congressional district seat. Jones is a former member of the National Socialist White People's Party, formerly known as the American Nazi party. Jones has gone on record denying the Holocaust. He said he is willing to work with the KKK and other "patriotic" organizations and is disappointed in President Donald Trump for appointing "too many Jewish cabinet members."
The Illinois Republican Party has already denounced Jones. The state's party chairman Tim Schneider said, "There is no place for Nazis like him in America." But Jones isn't the only candidate causing controversy like this.
In Wisconsin, republican Paul Nehlen, who is looking to to replace Paul Ryan as congressman for the 1st Congressional District seat, said that Jews are destined to "burn in hell" and has gone on white supremacist podcasts mocking the Holocaust.
Similar to Jones, Nehlen has received significant attention from other politicians. The GOP has publicly denounced Nehlen for his comments and continued anti-semitic speech. GOP spokesman Alec Zimmerman said that Nehlen and his ideals have no place in the Republican Party.
Jones is not going to win. He's running against democrat and 3rd Congressional District incumbent Daniel Lipinski, who has represented the district since 2004. Illinois' 3rd District traditionally votes for democratic candidates, and representative Lipiniski is not a Nazi.
This is also the second time Nehlen is running against Ryan for the Speaker position. He was obliterated the first time, and it isn't baseless to assume it would happen again.
But whether these two win isn't the issue. The general public isn't going to let hateful people win elections. The real issue is how they managed to get enough support to run in the first place.
The Republican Party should be ashamed that it has been unable to find another candidate to run against these two, especially Jones. Even though the odds are stacked against the GOP in Illinois, another candidate should be nominated in order to save the embarrassment of a racist having even a remote chance of winning.
Parties cannot prevent someone from running for an election, but they can do everything in their power to have someone oppose them.
The Republican Party has done well in denouncing these two candidates. They shouldn't be considered true Republicans. Both Jones and Nehlen are alt-right. But with primaries looming, it looks like that's all they can do.
But the worst part about both situation is that these two are technically not doing anything wrong. The first amendment gives them protection because they are not inciting violence.
This highlights a serious lack of safeguards that would prevent racists like Jones and Nehlen from running.
For many years, hate speech has been a frustrating constitutional issue, spawning multiple supreme court cases. These cases have determined that Nehlen and Jones receive protection from the government for what they say. Awful people who have done horrid things have been protected under the First Amendment; Nehlen and Jones are another example.
There are many politicians who discourage racism and hate speech and say that there is no place for it in this country. They're right about that. People similar to Nehlen and Jones should not be considered Americans. They're monsters. But talk is cheap, and lawmakers and government officials need to take more actual action to fix the problem. This is a prime example of the relevance of this issue.
It's time to reinterpret hate speech laws and punish those who choose to spread hate throughout this country the way Jones and Nehlen do. A state congress is certainly not a place to do that, nor is anywhere in the United States for that matter.