Swanberg comes back from engineering co-op in top form
Hang on for a minute...we're trying to find some more stories you might like.
Joel Swanberg stepped back on the track. He now looks poised for his best season yet after taking a year off from the track and field program at Marquette to participate in an engineering co-op, graduate student.

Swanberg did not waste any time to make his impact felt again. In his first meet back, Swanberg jumped 4.90 meters, which is 16.075 feet in the Tierxney Classic to break his own all-time Marquette pole vault record.
"It was a big (personal record) for him," assistant coach Rick Bellford said. "We definitely knew he was capable of that, and for him to come out and jump that in the first meet, it's a good sign for what's to come this year."
Swanberg, who is pursuing a masters in mechanical engineering, spent his year off from track and field working in the product design department for Panduit Inc., an industrial equipment supplier company. The decision to walk away from track last season was not difficult.
"I'm here for track, but I'm also here to get a degree and a job," Swanberg said. "I knew I wanted experience before I left college to help gauge what I wanted to do. At the time, I was also suffering from a lot of injuries, and I thought the redshirt year would help me recover. So it was an easy decision for me."
Swanberg said he was originally looking for an internship in Wisconsin but was unable to find one that piqued his interest. He attended the Marquette career fair and hit it off with a potential representative from Panduit, which is located in Tinley Park, Illinois, about 20 miles from his hometown of Manhattan, Illinois.
Swanberg's role in design and product cycle management meant helping the assembly of products move more efficiently, 3-D modeling and extrusion fixtures for lights.
Swanberg said that managing his time while trying to train in between work shifts "was a struggle." Fortunately for Swanberg, his high school alma mater allowed him to use their training facilities.
"They let me use their indoor track and the weight room," Swanberg said. "I was working nine-hour shifts, then getting in two workouts, then trying to get enough sleep to do it all over again. It was definitely hard; it made me stay focused and disciplined."
Bellford said that his workout regimen and daily schedule is representative of Swanberg's character.
"Joel is a bit of a workhorse," Bellford said. "He has done it all for us his first three years with the heptathlon, hurdles and pole vault."
This year, Swanberg is instead solely focusing on pole vaulting. Despite setting a new all-time mark for the program in the pole vault, Swanberg has no intentions of stopping at those heights.
"I think I could definitely jump mid 17s or even 18 feet," Swanberg said. "Breaking my own Marquette record was great and all, but if I want to do well at regionals or qualify for national, I'm going to need to put up even better numbers."

About the Writer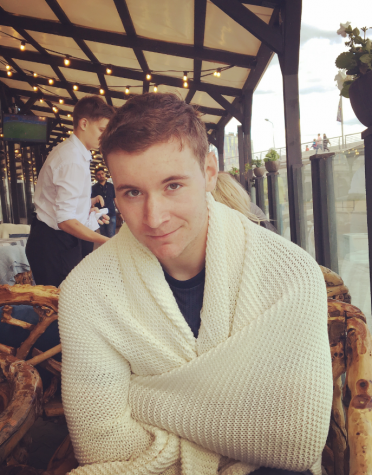 Chris Reisner, Sports Producer
Chris Reisner is a junior at Marquette from Brookfield, WI. As sports producer he puts together a weekly television show, creates print and video content...