Growth of club ultimate frisbee sparks debate over co-ed play
Hang on for a minute...we're trying to find some more stories you might like.
The men's and women's frisbee team hosted its first tournament in the dome last weekend in another milestone for the sport's growth at Marquette.
The men's team, or Birdhouse, was comprised of an "A" and "B" squad, with the more skilled players on "A." Marquette's decision to split its men's team into two squads is part of a larger trend across the Midwest. In the last few years, the sport has grown so popular that splitting into two teams was the only way of ensuring everyone could play.
"It's become more competitive," sophomore Jack Drolen said. "A lot more people are picking it up. It's more widespread, which I love. Five to 10 years from now, who knows where it's going to be? It's going to be big, and I'm just looking forward to that."
Much of the women's team, named Moxie, also feels positively about the direction of their sport.
"It's growing a lot, especially for women's ultimate," junior Suzanne Britten said. "There (are) more high school teams forming, which is really cool, because then the level of competition is a lot higher for college. And on Moxie specifically, this is one of the biggest teams we've ever had."
The men finished third in the four-team tournament, which involved Marquette, University of Wisconsin-Milwaukee, University of Wisconsin-Whitewater and Northern Comfort, a Milwaukee-area club team. Moxie finished last.
Ultimate Frisbee at Marquette has always been a no-cut sport, with no referees to judge the matches. According to players from both teams, that creates a special dynamic around the sport.
"There's definitely a unique culture with ultimate that's all about spirit of the game," men's head coach Madison Oleson said. "The respect between teams is huge. Pushing to the NCAA level might lose a little bit of that as they start to require more officials and things like that."
Some players within the club are hoping to see ideas implemented in professional leagues come to lower levels, which may add further legitimacy to the sport.
"One of the unique things with ultimate that the upper-level leagues are doing for club is doing mixed and co-ed (teams) instead," Oleson said. "I think that's the way to go forward if we're going to go NCAA or Division I."
However, not all ultimate players like the prospect of the sport becoming co-ed at Marquette. "I think I would rather see (men and women) separate," senior Claire Smart said. "I think the culture and the idea of Moxie and Birdhouse is stronger separate."
Regardless of whether ultimate frisbee becomes a co-ed sport, its popularity continues to rise on campus each year, largely due to the identities Birdhouse and Moxie have created for themselves.
"The guys on this team are some of my best friends that I've met at Marquette," Drolen said. "And I know I could open up to any of them if I have any issues going on. We're all here for each other, so that's played a huge part in how we've been able to create such a nice culture."

About the Writer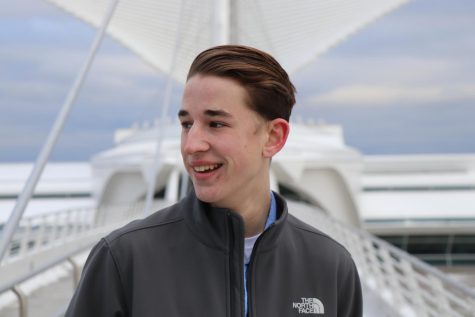 Jack Phillips, Assistant Sports Producer
Jack Phillips is a sophomore in the College of Communications at Marquette University, majoring in Journalism and minoring in Digital Media. He is currently...