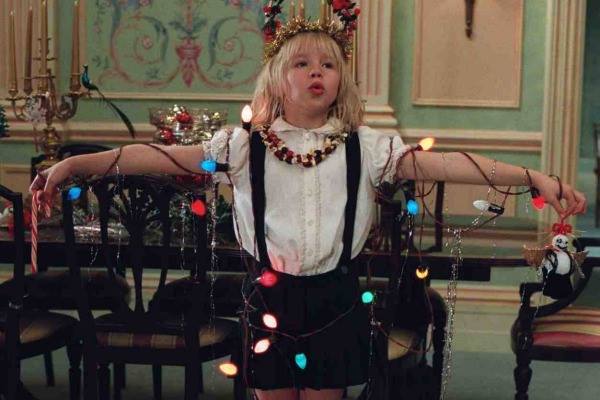 With most people focused on buying Christmas trees and decorating their house for the holidays, Christmas movies are one element of the holiday season that often gets overlooked. But professors were not sleeping on their favorites.
Dave Wilcox: professional in residence in the College of Communication
Favorite Christmas movies include: "A Christmas Carol" and "The Lemon Drop Kid"
Wilcox said that he has two absolute favorite Christmas flicks for the holiday season. "A Christmas Carol" and "The Lemon Drop Kid" were remakes of original 1930s films, and both movies were released in 1951.
"The first is the production of 'A Christmas Carol' starring Alastair Sim," he said. "There were other remakes of the classic Charles Dickens story, but to me, this is the real deal."
Wilcox said he loves it because of the lack of special effects.
"Being 1951, it's in black and white and the special effects are not too special. It relies far more on the acting and direction, which is why I like it so much," Wilcox said. 
His other favorite movie is "The Lemon Drop Kid," starring the famous comedian Bob Hope.

"It plays the title character for laughs, although the original version from the 1930s played it far more as originally written by Damon Runyon," he said. "Funny, and a true representation of films of the time. "
Anne Pleva: assistant professor in the College of Health Sciences
Favorite Christmas movies include: "National Lampoon's Christmas Vacation"
Pleva said that the popular Christmas comedy starring Chevy Chase is "a timeless comedy that allows you to escape into silliness. Everyone can relate to a character or situation in the movie."
Erin Hasting: part-time faculty member in the College of Arts & Sciences
Favorite Christmas movies include: "Eloise at Christmastime" and "Die Hard"
For Hasting, the movie signifies not only the month of December, but also that Christmastime is finally here.
"It is surprisingly not centered around beliefs, magic or mass consumption," she said. "But instead focuses on being there for each other and spreading cheer."
However, Hasting's other favorite Christmas movie is a bit of a controversial one — "Die Hard," an action movie starring Bruce Willis. The movie is not often considered a holiday film due to its genre, but the plot of the movie does surround the rugged, bald bad-boy saving his marriage in time for Christmas. Hasting said that is why she loves it.
"'Eloise at Christmas time,' like the ending of 'Die Hard,' leaves you satisfied and ready to face the fact that it is indeed December and Christmas time already," Hasting said.
 Kati Berg: assistant professor in the College of Communication
Favorite Christmas movies: Romantic comedies
The movies Berg enjoys now vary greatly from those she was interested in as a child. Her Christmas movie choice has become more lighthearted than in the past. 
"To be honest, I am not much of a movie person because I am super picky about movies," she said. "But with that, I said I always watched 'It's a Wonderful Life' as a kid with my family, but it is way too depressing now."
Presently, she says she's more into romantic comedies like "Love Actually."
"These days, I am recording all sorts of sappy Hallmark holiday movies to watch as soon as my grades are submitted," she said.