PODCAST: Three Marquette teams play crucial games this weekend
Hang on for a minute...we're trying to find some more stories you might like.
Host Jack Phillips sits down with assistant sports director Nathan DeSutter to discuss volleyball's match with in-state rival Wisconsin and what both basketball teams need to do in order to get key wins on Saturday.

About the Writer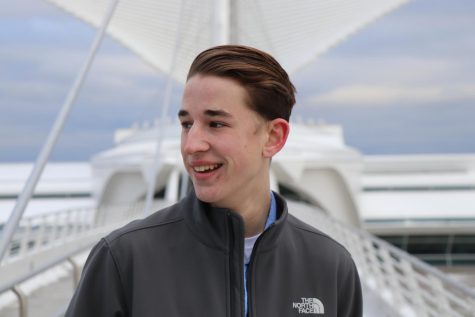 Jack Phillips, Assistant Sports Producer
Jack Phillips is a sophomore in the College of Communications at Marquette University, majoring in Journalism and minoring in Digital Media. He is currently the Assistant Sports Producer for the Marquette Wire, covering all Marquette sports and producing video packages. When he's not living in Milwaukee, Wisconsin, Jack is usually at home in Glenview, Illinois, a small suburb outside of Chicago. If you like what Jack writes/produces, feel free to write comments or questions below each piece.