Pabst Mansion
Property curator, ghost hunters speculate possibilities of supernatural presence
Hang on for a minute...we're trying to find some more stories you might like.
On nearly every list of Milwaukee's most haunted attractions, the renowned, mysterious Pabst Mansion turns up near the top. With a long history of interesting occurrences, the mansion caught the attention of everyday people and paranormal enthusiasts for more than a century.
However, with an uncertain staff and a destitute investigation, the rumors remain just that – rumors.
Construction of the Pabst Mansion began in the year 1890 and was finished in 1892. For years, it was the location of some of Milwaukee's finest parties and events, with the Pabsts being highly respected and coveted local figures.
The years of splendor began to end in 1904 with the death of Captain Pabst inside the home, leaving behind a mourning Maria Pabst who dies in a Milwaukee hospital two years later. The Pabsts' descendants sold the home in 1906 to the archbishop, and from there became the center of the Roman Catholic Archdiocese of Milwaukee for more than 67 years. But then another death took place.
"We've only had two people die in the house: Capt. Pabst, who died in his bed, and the father of an archdiocese, who died while here visiting his son," Jodi Rich-Bartz, the mansion's curator said.
But Rich-Bartz isn't so sure if the mansion is haunted.
"It really depends on who you ask," Rich-Bartz said. "We are definitely aware that we're listed as a haunted attraction here in Milwaukee, but that label is based on only certain accounts and sources."
Some of those accounts, she said, would lead one to believe that something supernatural is certainly taking place over at the Pabst.
"We've had various volunteers claim they felt some sort of other-wordly presence while giving a mansion tour," Rich-Bartz said. "One (volunteer) in particular swore that she smelled perfume while walking through the granddaughter's bedroom in the home."
Rich-Bartz personally had no experiences to speak of, but she didn't rule out the possibility of a haunting. The established curator that had come before her swore to hearing footsteps on the servant's stairwell precisely at 7 p.m. just about every night she'd been in the home.
There remains the fact that no concrete evidence of a haunting exists. The mansion was visited by a paranormal group a few years ago that spent the night in search of ghostly signs or contact, yet the efforts proved to be of no avail.
Serena Stuettgen, a museum assistant at the mansion, confirmed the negative results of the hopeful investigation.
"The group came and spent the night, but didn't walk away with anything specific," Stuettgen said. "If anything at all, they talked about positive auras. Nothing sinister or even really significant was noted to have been found."
Stuettgen also never personally experienced anything supernatural at the home.
"I've been here late at night, even on the anniversary of Capt. Pabst's death, and nothing's stuck out to me," Stuettgen said.
She said that people have spoken of a chandelier shaking inexplicably or strange noises being heard, but said there is no proof.
Yet despite staff members' skepticism and the empty-handed paranormal group, people continue to ask questions – and perhaps they always will.
Rocky Kemnitz, who has been a volunteer and tour guide with the mansion since 2011, noted that visitors constantly inquire about the home being haunted.
"People ask us all the time if we're haunted," Kemnitz said. "It's one of the top questions we get by far."
Rich-Bartz agreed, and said that there's always an uptick in phone calls and ghost-seeking visitors during the month of October, when spookiness fills the Milwaukee air.
"The mansion is really old, so naturally, we'll always have a bunch of people who come through asking if the home is haunted simply because of its age," Rich-Bartz said. "Plus, for several years the mansion did host a haunted house-like attraction called Mystery Mansion, which then of course perpetuated the idea of that the home is in fact haunted, which has remained in people's minds ever since."
No matter how curious people may be as to whether Capt. Pabst himself might still be around, the mansion is not defined by its ghostly rumors. The spectacular Christmastime events and overall engagement in the Milwaukee historical community is truly what's important over at the mansion.
"It's a small part of our identity," Rich-Bartz said. "The rumors and the stories will always be there, but there's so much rich history in the mansion that ghosts will never be the main focus."
So is the mansion really haunted? Can one encounter the ghost of Capt. Pabst or get in touch with another realm simply upon entering the home's ornate doors?
No one knows for certain.
But with perhaps just as many stories that answer "yes" to the questions as there are "no," thrill-seekers should look into investigating the place for themselves. Tour information can be found on the Pabst's website, and who knows just what could turn up on a crisp, clear Milwaukee Halloween.

About the Writer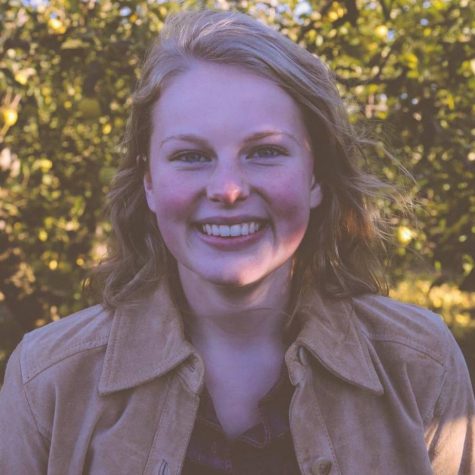 Noelle Douglass, Arts & Entertainment Reporter
Noelle is an arts & entertainment reporter for the Wire. She is a freshman from Bloomington, Illinois and plans to major in communication studies and...