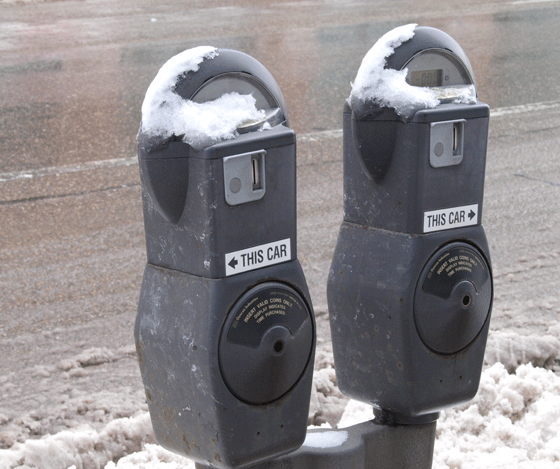 The university announced Aug. 24 that Parking Services had sold out of all types of student permits. These passes include 24-hour, day commuter and night commuter passes. A waitlist has been created if spots open up. 
"We recognize the inconvenience for those who did not obtain permits. It is a reality of our urban campus that we have limited parking available," Chris Jenkins, associate director of university communication, said in an email.
In previous years, parking passes have been given out on a first-come, first-served basis. This year, online permit pass sales began July 1, as typical of other years.
"Permit sale dates are proactively advertised in spring to give students as much time as possible to plan," Jenkins said.
Janelle Limson, a senior in the College of Nursing, said last year she purchased a parking pass a week before school started, with no issues.
"I know they are using a new system, but I have no idea how they could have that many people on the waiting list," Limson said.
For students like Limson, who drives to her clinicals, the parking situation is especially frustrating. "I do feel like the university should accommodate for students that also need to commute for their studies," she said.
For other students, like Yassa Mekki, a sophomore in the College of Arts & Sciences, the concern is about vehicle safety.
"I have anxiety that I am going to have to move my car every single day," Mekki said. "Basically I feel like I am going to be thinking about if I am going to get a ticket, or if my car is going to be broken into."
Parking Services hopes permits purchased by students prior to this week will be redistributed as students' needs change.
According to Jenkins, the university is looking into other options on and around campus for students to park long-term.