Style Sunday: Off-the-shoulder
Summer vibes are setting in. Even though the Midwest is a cold tundra for the majority of the year, people seem to forget about the cold the second it hits over 70 degrees.
In summer, it is easy to wear different things compared to winter when dressing in layers is essential.
This year, the off-the-shoulder look is everywhere. Most fashion retailers have at least one off-the-shoulder item in some shape or form. The trend has variations, so it is something anyone can pull off regardless of his or her shape and size.
This look in particular screams Instagram aesthetic with the off-the-shoulder shirt and matching choker, while still keeping things PG.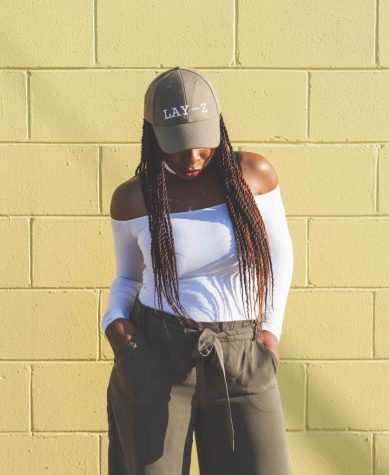 A few months ago The Zoe Report wrote about a style trick from model Gigi Hadid. She sometimes wears accessories that are the same color as a clothing article, to match pieces of her look. In the past I may have done this on accident, but for this outfit I made a conscious effort. I matched my baseball style cap with my culottes and it looks absolutely on point. It's great how the cap and culottes are basically the same hue of olive green. I will definitely be doing this more often.
More about this look:
Off-the-shoulder shirt with choker attached — American Apparel
Culottes — Joe B. by Joe Benbasset
Shoes — Mossimo
Cap — Madden NYC
Sunglasses — Tribe Chik
See more images from this shoot here.
SaveSave
SaveSave
Leave a Comment