Cyber security center offers support for students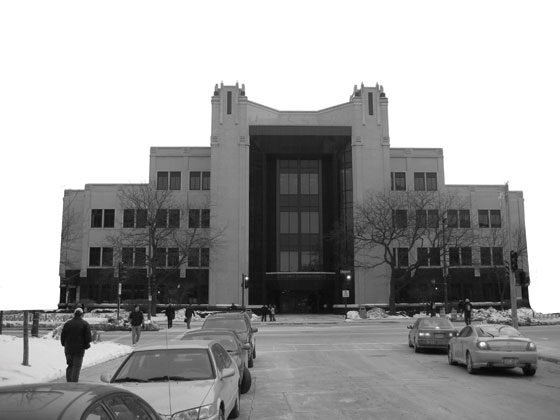 Marquette is taking a step toward cyber security education and research with the establishment of the Center of Cyber Security Awareness and Cyber Defense.
Thomas Kaczmarek, the center's first director and director of the university's Master of Science in Computing program, said the creation of the center is a natural step because of the influence of technology in today's world.
"Everybody's job these days is going to be using information systems," Kaczmarek said. "Everybody is going to be worrying about information and privacy."
Faculty from the Department of Mathematics, Statistics and Computer Science are part of the center and serve as resources. "We're who you can call if your computer gets hacked or you suspect you've downloaded something to your computer," Kaczmarek said.
Kaczmarek said the center officially began in December but does not yet have a physical location. So far, the center has hosted educational presentations around campus. "We're mostly in the stage of disseminating information," Kaczmarek said. He stressed the importance of awareness and knowledge in cyber security. In the future, the center hopes to continue their presentations, reach more students and collaborate with the community.
Shivani Kohli, a sophomore in the College of Arts & Sciences, said she is very aware of and concerned by cyber security issues. She studies computational mathematics and said she wants "to use computer science to help people's lives and make their lives safe."
Kohli, however, acknowledged the obstacles against cyber safety. "One student can leave the network vulnerable," she said. Kohli referenced a professor who once told her, "The only way to be safe while using your computer is not turning it on."
"It's scary," she said. "You can download the wrong software and it monitors you. I have my bank account on my phone, so if someone hacks me, they'll have all my information."
Through her computer science classes and experience, Kohli learned some useful techniques. She said to pay attention to encryption and to never save your credit card information.
But the fear of being hacked is still present for many students. Maggie Lamal, a sophomore in the College of Communication, expressed similar reactions. "The thing that scares me the most is my bank account," she said, adding that some of her most important information is stored through her account. But Lamal also said the establishment of the new center eases some of her fears. "If you get hacked, you don't really know where to go, so the center is interesting."
Kaczmarek said he hopes the center will help more students like Lamal. "We want to make sure all students leave campus with knowledge of how (cyber security) is relevant to everyone because everyone has to care," he said.
Leave a Comment