No need to Switch from old gaming systems
Nintendo Switch is versatile, but needs variety of options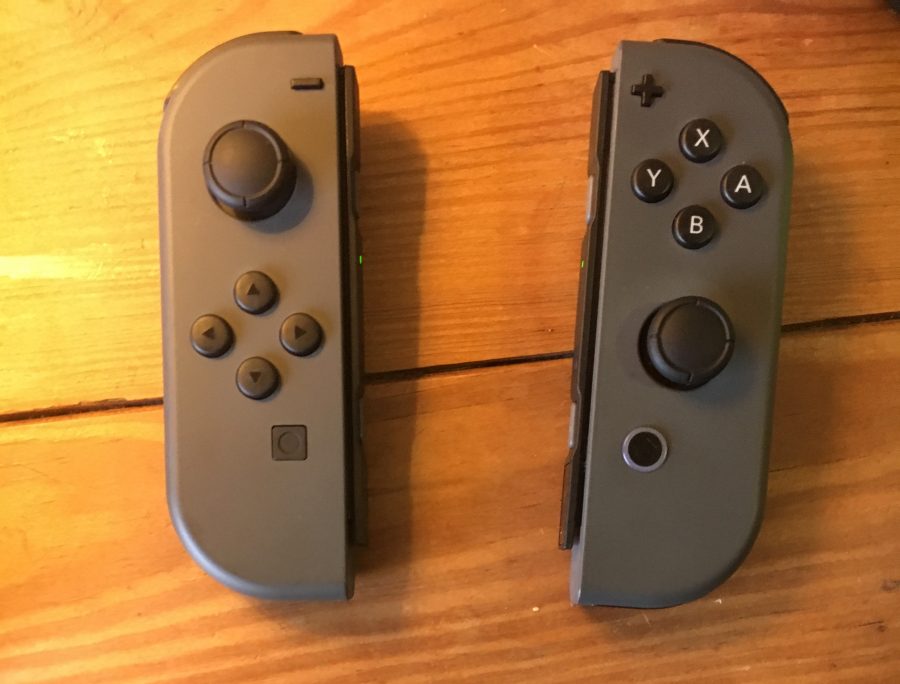 For decades, gamers have faced one dilemma across all platforms: having to save and exit a game if they wanted to leave the house. The advent of handheld devices solved some frustrations for habitual players, but Nintendo attempts to change the game with its latest release.
The Nintendo Switch is the first system that allows players to go from sitting in the comfort of their home on a console to playing on the go without restriction.
The Switch lets gamers play on their home TV, like the Wii, and on the go, like the DS. When in portable mode, it can connect with up to eight different devices for multiplayer games like "Bomberman" and the upcoming "Mario Kart 8" remaster. In TV mode, up to eight Joy-Con controllers can connect to one system.
The system comes boxed with two Joy-Cons, a docking station, an HDMI cable, wrist straps, an AC adapter and a grip to place on the Joy-Cons to form one big controller.
Inside each Joy-Con is an "HD Rumble" feature that makes players feel like they are experiencing what's on the screen. There is a stage in Fast RMX, a racing game where players drive through a desert storm. The Joy-Cons rumble as if the ground was shaking. To me, it felt like a huge upgrade to the motion controls that Nintendo created for the Wii.
It worked out for the most part. But when I was playing "Zelda: Breath of the Wild," the left Joy-Con had issues staying connected to the system, making it difficult to move Link. Even with a patch update, I was still experiencing problems.
As of right now, there are only a handful of games available for the system. Many of them, including "Shovel Knight," "Binding of Issac" and "I Am Setsuna" are available on other platforms. For games exclusively available on the Switch, I played "Snipperclips" and "Super Bomberman R."
I played "Snipperclips" with my younger siblings and it was well worth $20. It's an adorable game where players are paper creatures completing various tasks like getting a ball into a hoop, cutting out shapes or putting a pencil into a sharpener. There is also versus mode where players can play hockey, basketball or try to be the last man standing by cutting players into tiny bits of paper with up to four players.
The Joy-Cons have a long battery life with roughly 20 hours of usage. Additional Joy-Cons are available for $50 a piece, or come in two-packs that have left and right controllers for $80. As for the tablet, battery life depends on the games you are running. For "Zelda," the battery drained quickly, giving me three hours of handheld time, but for "Bomberman," I went six hours without needing to plug in.
So is the Nintendo Switch worth getting right now? The simple answer is no. The only reason somebody should pick up a Switch now is if they missed out on the Wii U and the games released with the system. Right now there aren't many games out for the new system, but games like "Mario Kart 8," "Splatoon 2" and "Arms" will be released by the end of the year. None of the video streaming services like Hulu or Netflix are out for download, and as somebody who uses a gaming system to watch movies and television, that frustrates me greatly. I am excited to see what Nintendo does with this system, but as of right now it's better to hold off getting a Switch until more features are added and more games are released.