Fresh dishes spice up Tangled's menu
Restaurant adds a variety of Chinese-American options
A quick glance in the window of Tangled Noodles on Wells St. may not look much different than last semester. However, the self-proclaimed "Asian Fusion" restaurant implemented a number of new dining options, many of which are inspired by classic Chinese-American cuisine.
The new menu includes dishes like fried rice, sweet and sour chicken and Korean beef. A $7.50 buffet style option is also available.
Charlie Luo, manager of Tangled Noodles and More on Wells St, explained how the restaurant made some big adjustments in terms of the menu, atmosphere and customer experience since opening and the changes are noticeable.
"The goal has always been the same … to provide an alternative dining experience for the community here and we've never strayed away from that," Luo said.
Other additions include a variety of rice bowls and four bubble tea fruit smoothie blends that are made with real fruit rather than the powder base used in most bubble teas.
Luo was enthusiastic to adapt these new changes, as it appeals to many student customers.
"This is my first restaurant venture and it is not surprising my initial approach was less successful," Luo said. "I gained a lot of insight into what consumers prefer … so I presented (a new menu with) updated recipes and ingredients from Southeast Asia."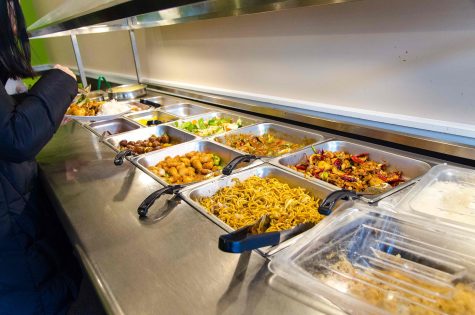 Luo wasn't alone in establishing the restaurant and making these changes. His wife, Jiali Chen, saw firsthand how Tangled has adapted to the Marquette campus culture.
"We revamped everything and we made it our own," Chen said. "We use home flavors and spices that take a lot of work in the kitchen to make from scratch. We had a passion to create food that students love and we hope we can continue to do better."
Keshawn Moseley, an employee who joined the Tangled team two months ago, is fond of the restaurant's atmosphere.
"It's busy and I enjoy the cultural food and the happy environment," Moseley said.
Luo emphasized how involvement in the Marquette community is important to him. He mentioned how he would like Tangled to be a week-long sponsor in fundraising events with Marquette student organizations in the future.
For now, the restaurant will stay true to its roots as it rolls out new cuisine.
Leave a Comment