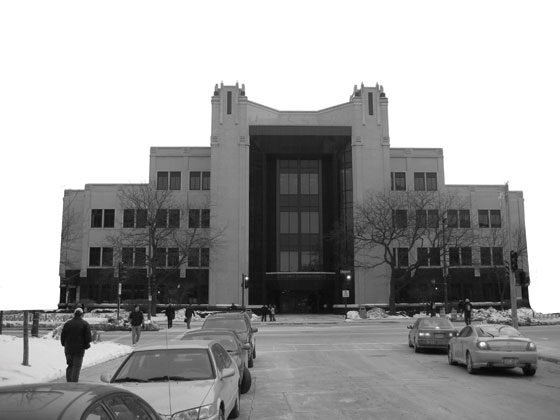 Marquette received $1 million grant from the National Science Foundation to help certify teachers in Milwaukee Public Schools to teach computer science.
Dr. Dennis Brylow, an associate professor of Mathematics, Statistics and Computer Science, is the primary author of the proposal that received the grant.
According to Brylow, there was no Milwaukee public high school that offered an Advanced Placement computer science program in the past five years. Additionally, only about one in seven high schools in Wisconsin offer any kind of computer science courses.
"One projection expects that more than 70 percent of all new jobs in Science, Technology, Engineering and Mathematics will be in computing-centric fields, but nationally only about eight percent of STEM graduates major in computing," Brylow said in an email.
The university has played a pivotal part in advancing computer science throughout the state.
"Marquette has been the primary source of computer science teacher professional development workshops in Wisconsin for most of the past decade, so we're a fairly logical choice for the home base of a big $1 million project around computer science education like this."
Brylow said the distribution of qualified computer science teachers is "inequitable."
"Affluent, largely white, suburban school districts around Milwaukee can afford Computer Science teachers, and offer these courses to their students. In schools that don't have these courses, students rarely study computer science, and rarely even know that it is something they could potentially major in at college," Brylow said. "This project is about equity, and providing access to a world of computing for students who are largely locked out."
Dr. Richard Holz, dean of the College of Arts & Sciences, said having skills in computer science is a valuable skill for the working world.
"This grant could be transformative for students at Milwaukee Public Schools, which currently provides computer science classes at 25 of its 158 schools," Holz said in an email. "There is a hunger for computer science among high school students, and these are high-paying careers compared to the average private sector job."
Holz said the reason for this hunger is because there are currently about half a million technology jobs in the United States.
"We strongly value partnerships that help students in their career paths. As a Catholic and Jesuit university, this helps fulfill our important mission to make an impact in our community," he said.
Students Dan Kania and Georges Chedid, both freshman computer science majors in the College of Arts & Sciences, also see computer science, especially programming, as a valuable skill.
"There is always something that can be done with programming in every type of business or job opportunity and it creates things that can be used in everyday lives," Chedid said.
Kania said programming is the "best thing to know" for problem solving. Both students agreed that programming has the ability to take problem solving to the next level.
"Programming is practical because you can turn that problem-solving into something," Chedid said.