McAdams suspended through fall 2016 semester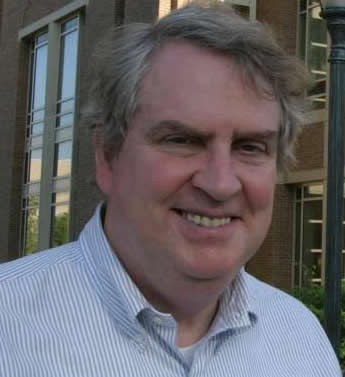 University President Michael Lovell announced Thursday that tenured political science professor John McAdams is suspended through the fall 2016 semester according to multiple reports.
McAdams is suspended without pay but will receive benefits. He must also admit he was wrong.
The decision comes 13-months after McAdam's blog posts that were critical of former graduate student Cheryl Abbate and sparked national controversy.
In this time, the Faculty Hearing Committee reviewed the case. According to faculty statues, the Faculty Hearing Committee, which is composed of seven faculty members hears the case and makes a recommendation for the president's approval. The president then makes the final decision.
Lovell stated in a letter to faculty Thursday the he decided to "implement the Faculty Hearing Committee's unanimous recommendation." Lovell has had the recommendation from the the committee since as early as February.
"It seems long in one respect but really when you have a pledge case it is good that it takes a while and people really spend some time digging into everything that is involved," University Provost Daniel Myers said. "I think that faculty did a tremendous job really making sure that they really understood this situation completely from all different angles…That makes us all the more confident in the outcome."
The committee was composed of seven tenured faculty members from different disciplines around the university. The group held a four-day hearing in September and had around 90 days to file a report. The 123-page report was then sent to Lovell for a final decision to be made.
McAdams first came into the spotlight over controversial blog post that was critical of Abbate for not allowing a student to raise the issue of gay marriage in a discussion in her philosophy class. An unnamed student met with Abbate after the class to disagree with the her and to to discuss their opinion on gay marriage. McAdams wrote in the blog that he Abbate declined to have the conversation.
The unnamed student gave McAdams the information about the incident.
The university suspended McAdams with pay and banned him from campus in December 2014. The College of Arts & Sciences conducted a review during the suspension. McAdams blogged Feb. 4, 2015 that he had been notified that Marquette had begun the process to remove him from the university, which led to the committee's meetings.
Myers said that no further action is required from the university and the case is closed.
"In terms of the university's standpoint, we have completed the process," Myers said, "There is nothing else that happens from the university."
View Comments (1)