With BIG EAST match ups beginning last night, let's take a look at how each BIG EAST team faired in preseason play.
Butler Bulldogs (4-9 overall, 3-4 home, 0-2 away, 1-0 BIG EAST)
The Bulldogs opened with a tough preseason schedule, however their 4-9 record isn't entirely indicative of how well they've played. Of those nine losses, four are five-set losses to good teams like Michigan State, Miami (Ohio) and Northern Iowa. Look for Butler to bounce back in the BIG EAST and finish middle of the pack in the standings.
Preseason MVP: Anna Logan (Fr., MB): 2.88 kills/set, 138 total kills, leads teams in blocks and kills, second in digs, and only a freshman. Logan should be the brightest spot on this team come the BIG EAST tournament.
Player to watch: Makayla Ferguson (So., S): Only 9 errors in 119 attacks, hits 38%, 352 assists.
Creighton Blue Jays (6-7 overall, 4-2 home, 2-5 away)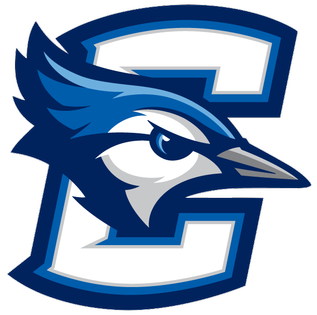 Speaking of tough schedules, the Jays have already played five top-15 opponents including No. 3 USC, No. 9 Illinois, No. 24 Kentucky, No. 4 Nebraska and No. 16 Wisconsin. Their combined set record against those teams? 3-12. All three of those victories came in a sweep of Kentucky, who has since fallen to 7-5. Other than those losses, they only have one five-set loss (Louisville). All in all, Creighton is winning the games it should and losing the games they're expected to lose.
Preseason MVP: Lauren Smith (Jr., MB): Smith is tied with Marquette's Jenna Rosenthal for 33rd in the country in blocks (58). Those blocks are what helped Creighton sweep Kentucky, its only win against a ranked team since August 30, 2013 against No. 13 Bowling Green.
Player to watch: Jess Bird (Jr., OH): Last year, Bird was First Team All-BIG EAST pick despite missing 12 matches with a knee injury. Creighton was 17-3 after her return, compared to a 7-5 mark without her. Her numbers are slightly down from last year, but just like last year, look for those to increase during BIG EAST play.
DePaul Blue Demons (11-2 overall, 4-0 home, 3-1 away, 0-1 BIG EAST)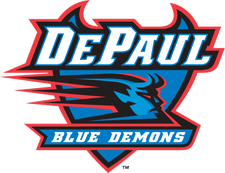 11-1 and not in the Division I Top 25? How does that work? Well, strength of schedule probably has a lot to do with it. If you compare Creighton's five ranked matchups to DePaul's preseason against Evansville, Radford, Bradley, Grambling State or Southeastern Missouri State, there's no contest: the Blue Demons schedule is weak. The pro? It should give DePaul confidence headed into a tough BIG EAST schedule. The con? It's a false confidence. DePaul could end up like Butler as a middle-of-the-road team at the end of the season. Weak schedule or not, however, an 11-game winning streak is nothing to scoff at.
Preseason MVP: Caitlyn Coffey (So., MB): The sophomore is averaging over 3.0 kills/set and has 139 overall, with less than 30 errors. She had 187 through all of last year. She's also been named to the BIG EAST Honor Roll twice this year.
Player to watch: Brittany Maxwell (Fr., RS): Maxwell is the perfect accent to Coffey, and should thrive under her tutelage. She's second on the team in total kills and kills/set, and is third in blocks. Maxwell should only flourish as the season progresses.
Georgetown Hoyas (6-7 overall, 0-1 home, 1-2 away)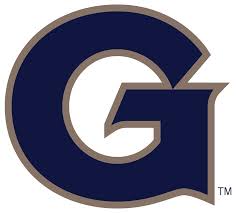 Georgetown is probably the most confusing team to analyze in the BIG EAST. The Hoyas haven't played any ranked opponents and have won and lost against teams worse than them on paper. Perhaps the glaring problem is that opponents only have 230 errors, as opposed to the 299 the Hoyas have. The blocking hasn't been there, mostly because they lack height. Georgetown has only two players over six feet tall, and a direct result of that is submission at the net; the Hoyas have been out-blocked this season 105-66.
Preseason MVP: Paige McKnight (Fr., S): McKnight is currently tied for 17th in D1 with 23 service aces, an impressive stat for a freshman setter.
Player to watch: Alyssa Sinnette (Fr., OH): Sinnette leads the team in kills by 50, but she also has 70 more errors than her next teammate, which is an alarming number. If the Hoyas want a chance to advance in the BIG EAST tournament, they'll need more consistent play from the freshmen.
Marquette Golden Eagles (8-5 overall, 2-2 home, 4-1 away, 0-1 BIG EAST)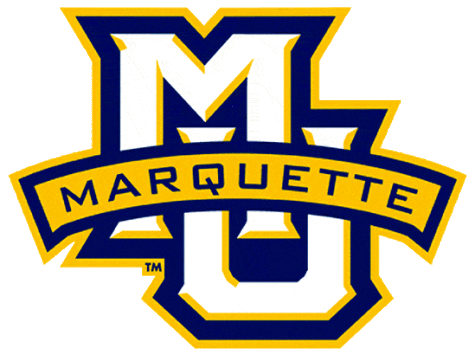 Three of Marquette's four losses are in five sets, two of which were against quality opponents. The Golden Eagles are outhitting their opponents 24 to 19 percent, and they've also done well minimizing errors, with 40 less than their opponents. The sweep at the hands of Kansas, the team's only ranked opponent, is concerning, but it also had strong wins against IUPUI and Miami.
Preseason MVP: Lauren Houg (Jr., L): Houg's defense over the first 12 games was impeccable. She's 13th in the nation in digs/set (5.33), and 22nd in total digs.
Player to watch: Taylor Louis (RS Fr., OH): Louis is one of the most outstanding players in the nation, leading all of Division I in kills/set (5.38) and second in total kills (258). She's lethal from the back row and is the primary reason the Golden Eagles have the record it does. Only time will tell if Louis will be able to maintain her national rank when she sees her first BIG EAST action.
Providence Friars (9-5 overall, 4-0 home, 2-2 away)
The Friars had a rough start to the season, losing three of four at the Boston College Tournament before winning their next three tournaments to finish the preseason. Similar to DePaul, the Friars haven't played the strongest opponents. Seven of their nine wins have come by way of sweep against teams like Delaware State (1-24 in 2014), Fairleigh Dickinson (6-23), Lafayette (6-22), Saint Peter's (4-28), New Orleans (6-24) and La Salle (10-21), who were a combined 33-142 last year.
Preseason MVP: Kayla Fitzgerald (Jr., OH): Fitzgerald has established herself as one of the better attackers in the BIG EAST. Through all 28 sets this year, she's averaging four kills per game, with only 43 errors on 110 kills.
Player to watch: Jordan Wiesler (Sr., S): Wiesler is averaging two more assists per game than her career average, and has only committed one error through her first 26 sets. Additionally, she's 36th in Division I with 10.31 assists per game.
Seton Hall Pirates (6-6 overall, 3-0 home, 1-2 road)
It was a seesaw preseason for the Pirates, who swept their home tournament with fantastic wins against Temple, Notre Dame and Hofstra. They went on to lose three straight games against Ohio, Louisville and Utah, winning only two sets in the Louisville Invitational. One issue for Seton Hall this year has been its service: the team has 15 more service errors than their opponents, and 15 less service aces.
Preseason MVP: Amanda Hansen (Sr., MB): Hansen was phenomenal in the preseason, with the best kill/error ratio on the team (103/35). Last year, she was named to the All-BIG EAST Second Team, ranked fifth in the BIG EAST with 1.24 blocks per set, and third in the BIG EAST with 164 total blocks.
Player to watch: Abby Thelen (Fr., MB): Thelen has the potential to be one of the most dynamic freshmen in the BIG EAST. She's hitting 22 percent this year, with 65 kills — not bad production from a first year player.
St. John's Red Storm (10-5 overall, 5-0 home, 1-2 away)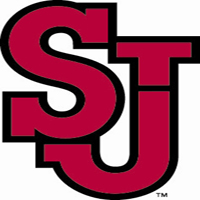 The Red Storm didn't shy away from a tough preseason schedule, playing two top-5 teams in the first two weeks (No. 1 Penn State and No. 5 Florida). While St. John's didn't even take away a set from those games, playing tough competition early on will help the Red Storm down the road in a tough BIG EAST schedule. The team will have to improve its serve-receive heading into this weekend, having allowed 77 service aces compared to their 49.
Preseason MVP: Danisha Moss (RS So., MB): Moss has 57 blocks this year, about 1.5 per set, one of five Red Storm players who have 20-plus kills.
Player to watch: Karin Palgutova (Sr., OH): Last year, Palgutova was ranked in the top 20 in the NCAA in total kills (523) and top 25 in kills per set (4.32), points per set (4.83) and total attacks (1,366). This year, she has 202 kills, averaging just under four per set.
Villanova Wildcats (10-3 overall, 3-0 home, 3-2 away)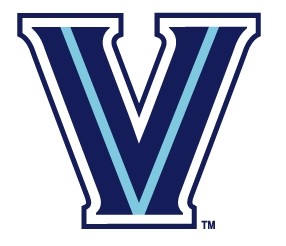 Villanova's only three losses in the preseason were to No. 1 Penn State, UT-Arlington and Denver. The Wildcats had impressive wins over Lehigh, Penn and Temple, sweeping all three games. They've been excellent in every statistical category, in the top 5 in the BIG EAST in kills, digs, blocks and assists. By the time the tournament rolls around, the Wildcats will be jostling for a spot in the top 3 in the BIG EAST standings with Marquette, Providence and Xavier.
Preseason MVP: Allie Loitz (So., OH): In her first year of collegiate volleyball, Loitz stepped up for the Wildcats. She leads the team in kills (165), and she's hitting 29 percent, good for second on the team, and her 30 block assists are third.
Player to watch: Emma Pettit (Sr., S): Pettit has 2,424 total assists over the past three seasons, which has her seventh on the Villanova career assists record book, and will only rise in that ranking this year. So far, she has 500-plus assists, and her 11.5 per set puts her at 11th in Division I.
Xavier Musketeers (5-6 overall, 3-0 home , 3-2 away, 1-0 BIG EAST)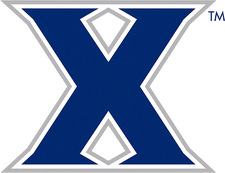 The Musketeers opened the season with wins against Northern Kentucky and Eastern Michigan before losing their next four to Cincinnati, No. 22 Michigan, Ohio and LSU. Xavier opened BIG EAST play last night with a sweep over the host Marquette to kick off the 2015 league campaign. The only problem for Xavier so far has been blocking; it has been outdone at the net 80-55 total, and 113-88 on solo blocks.
Preseason MVP: Abbey Bessler (Jr., OH): Last year, Bessler was named to the All-BIG EAST First Team for the second consecutive season and earned BIG EAST Weekly Honor Roll honors twice while leading Xavier in kills (420). This season, she's averaging over 3.5 kills per set, including 16 kills with only seven errors against Marquette last night.
Player to watch: Meredith Klare (RS FR., L): Klare has 196 digs this year to lead all Musketeers. After a year of redshirting, Klare will make a splash in the BIG EAST once she gets rolling.