FRANSEN: Bringing Disney classics to life reveals latent problems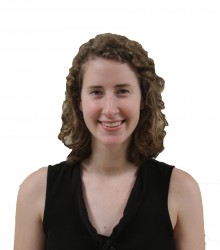 As children of the 1990s, we grew up in the golden age of Disney animation. The big classics like "Snow White" and "Cinderella" were before our time, yet I doubt anyone can say that they have never seen an animated Disney movie.
Disney video cassettes are still a staple in my house, as these movies have long epitomized entertainment. They are an escape from reality, cartoons with characters inhabiting fairy tale lands and plots where the protagonist suffers for a bit, but ultimately gets a happy ending.
Disney has been quite successful with different variations of this recipe and seems to be going back through its past successes and bringing them to life. The recently released live-action "Cinderella" is one example and other production companies are following suit with "Beauty and the Beast" and "The Jungle Book."
Other than giving animators a break, bringing the fictional worlds of cartoons to life changes the story's impact on audiences and makes the problems within Disney films all the more apparent. Putting fantasy into life bears the possibility of renewing unrealistic racial and gender stereotypes and standards so evident in the original pictures.
Watch any Disney movie and there are usually some major issues. "Frozen" and other recent films may be improvements upon the classic model, but a lack of diversity remains alongside the clever songs and quirky sidekicks. These portrayals are in line with current social issues, as well as the troubling ideology founder Walt Disney himself supported. As he has recently been called a "gender bigot" and anti-Semite, Disney and the stories based on his imagination present problems.
There is very little reality to Disney movies, which is part of their charm, yet also a major downside. In each one Disney constructs a social mold for people to fit into, and those who don't fit in are made the antagonist or completely omitted. This can become worse in live-action movies, where there is an attempt to make things more realistic.
The new "Cinderella" seems like a reversion back to Disney's roots of only white people and the tropes of the helpless damsel and the charming prince. Following the release of a trailer and promotional material, the film drew criticism for reportedly photo-shopping actress Lily James' waist, resulting in more critical backlash, and for failing to feature non-white characters.
While the movie received rave reviews, these are factors that should not be ignored so one can enjoy the movie. The production is a major departure from 1997's live-action "Cinderella" which featured a multi-racial cast, a prince with an actual name and a genuine message. The earlier film was a giant leap forward, but there seems to be a push to revert back to previous representations.
When Cinderella was a mere cartoon, it was easier to see her as this fictional fairy tale character who people couldn't relate to at all in her actions or her aesthetics. Making her into a real person can have the negative consequences of reestablishing body standards that not everyone meets and harmful gender expectations for both men and women.
Turning Disney favorites into live-action features keeps the classic stories alive, but the stories can be changed or used as a starting point for more realistic and inclusive portrayals. There is more that can be imagined and done with the material rather than just reinforcing the past.
Disney will always have a special place in my heart for taking me to whole new worlds and far off places, yet as it and other production companies reimagine the classics, it's time to expand the imagination even further. New stories and more inclusive reimaginations would be a great step in the right direction.