Live Poets Society slams campus with first event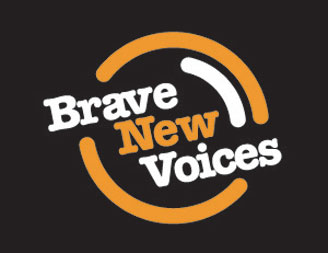 Slam poetry- it is an art form that takes many shapes and one that allows performers to send a message to the audience, in whatever way they deem fit.
Expressing creativity can be difficult.  However, Symone Jackson, a junior in the College of Business Administration, found a way for this to be possible through the Marquette community.
"During my freshman year in 2012, I noticed that there were minimal poetry events on campus. I attended an open mic in the Weasler Auditorium during my second semester and saw so much talent in our student body," Jackson said. "At that moment I knew that a poetry organization would be successful on campus."
Jackson is the founder and president of the Live Poets Society (LPS) on campus, an organization that began last spring. She describes the organization as "a spoken word student organization devoted to writing, developing, sharing and performing poetry."
The organization will host its first event on campus this Saturday, Feb. 7, at the Weasler Auditorium from 8p.m to 10 p.m. LPS is partnering with Late Night Marquette for its "Love of Mine" event, where they will have a slam poetry performance featuring a special guest, Jasmine Mans.
Mans was apart of the HBO program "Brave New Voices," a documentary in which her poetry was filmed. One of her most talked-about pieces is titled "The Mis-Education of Barbie," which is about rapper Nicki Minaj and Mans' opinion of her.
The personal aspect of the poetry is a large factor for why many of the poets choose to perform.
"We write poetry and perform it for two major reasons. The first reason is because as a writer, you become an activist. You can write about anything and your audience is your active listener," Jackson said. "Secondly, we do it out of sheer enjoyment. I have ideas and experiences that I'd love to share with anyone who will listen. When I'm on stage, I am happy. The adrenaline and knowing that I have the undivided attention of an audience is addicting."
Jackson said the benefits of having close friends within an organization like this are extensive and the people she has come to know through LPS.
"I've become close with each individual and it makes me quite sentimental when I think, 'What if this organization didn't exist? Would I have met these people?'" Jackson said. I'm so glad that I met them and I'll forever have a support system and a group of friends that understand my art."
The collection of artists that formed LPS is one that is open to new ideas and members.
"It's a pretty laid back group of members. We have fun bouncing ideas off of one another, as well as group activities that get our creativity flowing," Jackson said. "Sometimes we share personal poem ideas that delve deep into our past experiences or even current situations. We pride ourselves in being nonjudgmental and supportive."
Ivana Osmanovic, a sophomore in the College of Arts & Sciences, said the group fills a need on campus.
"I joined LPS due to the fact that I'm a slam poet," Osmanovic said. "It was a great outlet for me to express any kind of emotion. People who perform poetry are very accepting and nonjudgmental. Everyone knows what it's like to have their own stories and everyone knows what it's like to want to know about other people's stories."
Osmanovic added the group is a safe place for students to go.
"I wish people knew that this is an available outlet on campus," Osmanovic said. "It's people coming together and bouncing ideas off of each other and creating art together. We're like an open family. You can come and share your thoughts and listen to others' thoughts as well."
She also added that despite some stereotypes that slam poetry is serious, it can also be "fun and happy and silly."
"You only need your voice and your words and with Live Poets Society I have learned that my voice counts," Osmanovic said.
Jackson is optimistic about the upcoming event for LPS, for both the performers and audience members.
"The goal for the event is for the performers to have a blast and for the attendees to enjoy the performers' hard work," Jackson said. "We hope to raise awareness of the organization and are thankful to be partnering with Late Night Marquette."
Finally, Jackson said she views these performances as things that can be impactful on many people.
"You can ask tough questions and your audience's thoughts and emotions can be influenced or stirred, if only for a moment, by your piece," Jackson said. "You can share your happiest or darkest moments and your audience listens, agree or they may just acquiesce; you as a performer never know."