The Commons to hold Milwaukee workshop on innovation, entrepreneurship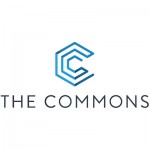 Southeastern Wisconsin's The Commons, a semester-long program with a focus on innovation and entrepreneurship, is holding a workshop Jan. 24.
The Commons offers two main tracks: one for students interested in starting their own company or working with a start-up and another for students looking to connect to local companies by working on real-world business challenges. The program is hosting a workshop Jan. 24 from 9-11 a.m. in the Walker's Point Milwaukee neighborhood on 170 S. 1st St. It will focus on entrepreneurial and business leadership skills.
Michael Hostad, Joe Poeschl and Marquette alum Matt Cordio created the program to help college students in southeast Wisconsin learn about the business world and connect to local corporations including the Bucks, Kohl's and Potawatomi Casino.
"Both tracks within The Commons offer students the opportunity to work with the best and brightest among all of the universities in Southeast Wisconsin," Poeschl said. "This is the first effort at this scale in the country. Your team could consist of an engineer from Marquette, a designer from Milwaukee Institute of Art and Design, a developer from Cardinal Stritch and a marketing student from Milwaukee Area Technical College."
University President Michael Lovell was instrumental in the creation and maintenance of the program, according to Hostad, a co-founder of the program.
"From the moment we presented him with this idea, Dr. Lovell has been a strong supporter of The Commons," Hostad said. "He was instrumental in helping pull together academic leaders from the area's higher education institutions to garner their support. Dr. Lovell leads by example when it comes to his passion for student entrepreneurship, innovation and collaboration. Because of that, more than 50 of the 140 students enrolled in The Commons are Marquette students."
Lovell said in an email that he helped establish The Commons as co-chair of Innovation in Milwaukee. He's also involved in making decisions about the program's future direction and programming.
While Hostad and Poeschl said they are happy with the program's involvement rate, they also said any student participant needs to be cognizant of the time commitment and willing to put in the time and effort to be successful. They also commented on the difficulty of finding a central location so students can cut down on commute time.
The program launched Nov. 7 and ran over the course of that weekend. One hundred and forty students, from 19 different southeastern Wisconsin institutions, attended the launch and worked on eight student-led start-up ideas and eight innovation challenges from varying local companies.
"Our kickoff event was a lot of fun and we saw some really amazing ideas take shape," Poeschl said. "We continue to offer workshops, networking events and mentorship to all of these teams and anyone else interested in benefiting from our program."
The Commons has four main goals, according to the program's website:
Create a cross-university program that promotes the applied use of entrepreneurial teachings
Provide an opportunity for students to explore innovation in a supportive and low-risk environment
Serve as a source of talent for area businesses looking to work with and hire emerging thinkers
Play a pivotal role in economic development and job creation in Wisconsin
"When you look at any region of the country that is doing well economically, you'll find institutions of higher education are helping drive that growth," Lovell said in an email. "Having our students putting their many talents toward starting companies and solving technical problems from industry will add to the economic vitality of Milwaukee."
Leave a Comment