Milwaukee Winter Hot Chocolate Hop
By Eva Schons Rodrigues
With the imminent arrival of winter, we are all looking for ways to stay warm… and still get a break from campus for a little while. Although the cold might be bitter, a warm and sweet hot chocolate can serve as a delicious consolation for the weather. This winter, take the time to visit these places and treat yourself to a warm drink. Forget Starbucks! This winter you have a lot more places to visit, and so many different drinks to try.
Rochambo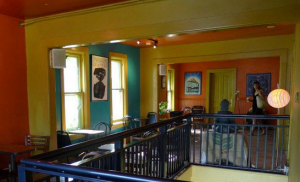 1317 E. Brady St., Milwaukee
The quirky and colorful environment feels very homey, and nothing beats their warm and delicious drinks. Be sure to try the Chocolate Chai while enjoying free Wi-Fi.
Bella Caffe
189 N. Milwaukee St., Milwaukee
Conveniently located in the Third Ward, Bella Caffe offers a large selection of warm drinks and many delicious snacks for all hours of the day.
Indulgence Chocolatiers
211 S. 2nd St., Milwaukee
Attention all chocolate lovers! With a vast selection of chocolates and truffles, this is a must this winter. The Cinnamon and Cayenne Hot Chocolate is the perfect drink to spice up your holiday season.
Maroon Bells
95 N. Moorland Rd., Brookfield
A rather distant (but worthwhile) indulgence, Maroon Bells serves hot drinks and chocolates as well as artisanal ice cream.
Yo Factory
2203 N. Farwell Ave., Milwaukee
This place is vibrant and playful, but their menu is even better.  They serve frozen yogurt, smoothies, sweets, as well as coffees and homemade hot chocolates.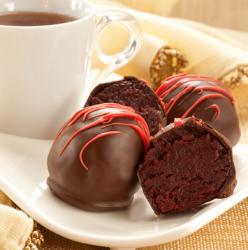 Red Elephant Chocolate
333 N. Broadway St., Milwaukee
A popular choice from drinks and sweets located in the Third Ward. Their cheesecakes are delicious – and make a great pairing with warm drinks.
Von Trier
2235 N. Farwell Ave., Milwaukee
This bar serves seasonal hot drinks as soon as the weather turns cold. Often mixed with a bit of brandy or rum, their options are surely a different (but tasty) experience.
The Steaming Cup
340 W. Main St., Waukesha
If the distance does not bother you, this boutique will not let you down. They serve delicious brunch options along with a variety of hot drinks.
Art Bar
722 E. Burleigh St., Milwaukee
A very differentiated bar. They offer free Wi-Fi and allow dogs inside. Along with a full bar, they please all tastes by serving food and many seasonal warm drinks. Enjoy any drink you like while playing a game of pool or enjoying occasional live music.
Valentine Coffee Roasters
5918 W. Vliet St., Milwaukee
Valentine Coffee Roasters takes their coffee seriously, and you will be impressed with their coffee art. A nice place for a relaxing drink, or maybe a hot chocolate date.