FRANSEN: Media fuels victimization in sexual assault cases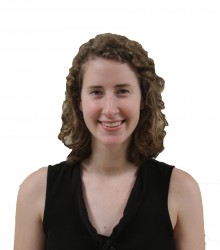 Bill Cosby, past Marquette commencement speaker and comedian, has been in the media a lot lately, though not to publicize his now-delayed comedy special on Netflix nor his NBC comedy project, which was recently dropped. Instead, past charges that he sexually assaulted numerous women have been given new life with accusers making or renewing their claims publicly.
In 2004, Cosby settled with 13 women over a civil lawsuit for reportedly drugging and sexually assaulting them in the past. These instances were settled outside of the court, meaning the accusers were never able to provide their experiential evidence. This lack of closure means the case will never simply go away for Cosby or his accusers as the media and public remain attentive.
With the renewal of his alleged sexual assault history, "The Cosby Show" and "Kids Say the Darndest Things" star's personal response is silence and an utter refusal to deny or accept these claims, offering only a legal statement that he discredits the claims and will not dignify them with a response.
This lack of response only fuels further speculation from the public as it comes to criticize the validity of the claims and Cosby's role as new information comes forward.
The media's renewed interest was set off by a viral standup performance by comedian Hannibal Buress, which included a joke about Cosby's sexual history. Following new stories, Barbara Bowman, one of the 13 women who settled in 2004, wrote a Nov. 13 op-ed for the New York Times, drawing attention to the case and how her experience will not just go away. This week, Janice Dickinson shared her experience of Bill Cosby assaulting her, which the media has spun into a slew of headlines of accusations and allegations.
The language used by the media and the public to be politically correct and fair about reported sexual assault, in Cosby's case and others, is biased as it demeans the crime and the experiences of the victims. Saying victims of sexual assault made allegations, implying there is no evidential proof, while saying the accused allegedly assaulted makes it clear whose side people come out on.
We tend to translate "allegedly" to mean we do not have to take the claim seriously. If it was really true, then there would be no allegations or questions about it, just hard evidence.
When the legal burden of proving a sexual assault occurred falls on the accuser, the accused gets to maintain his or her image without going into detail, especially with high profile cases. As is apparent in Cosby's cases, many women have put their traumas on display to prove their claims, yet the public remains skeptical.
The power of public doubt can cause serious problems for individuals trying to pursue their case. This is a major problem within our society when dealing with sexual violence as it can deter victims from bringing up their cases in any way, whether it be with the police, a university or even with themselves.
While in the court of law, the accused is innocent until proven guilty, and the experiences of individuals should not be discounted or belittled. It seems that in the media, whoever has the greatest public support is able to dictate the story. Media sources should note how word choices can affect the leanings of the public and create a bias. Less-charged language would be a positive step toward giving equal accommodation to both possible victims and possible assailants.
Allegations can be withdrawn and cases may be closed or settled out of court, but the media should be careful how it portrays incidents of sexual assault. It is not for the media to make a claim of innocence or guilt, as the focus should be on the individuals and the experiences they choose to share.