PATEL: New She Ride business brings up recurring biases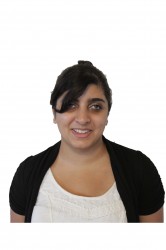 Your run-of-the-mill, call and wait taxis are no longer the norm for car services. With new businesses such as Lyft and Uber, the market for transportation has opened up in an innovative way. The industry remains male-dominanted with these changes, yet a new New York City-based business, She Ride, offers a new take.
She Ride is a car service geared toward women, both as customers and drivers. In a city where female drivers make up 1.1 percent of the workforce yet 60 percent of riders, the company seeks to address this imbalance by bringing more women into the ride service industry with the additional benefit of pleasing the customer. The cars in service display pink stickers, and most drivers wear pink scarves, sending the message that women are the targeted demographic.
The service is highly attractive to women as many riders state that they prefer the service over others for the perceived comfort and safety of having a female driver. The service's app asks if there are any females in the customer's party. As it is illegal for the service to discriminate against male customers, if the reply is no, the app will redirect them to other ride services.
There is an obvious gender dynamic at work here, capitalizing on how women may prefer transportation services from other women. However, an element of xenophobia, the fear of foreigners or others, is also noted in this business. A February New York Times article reported only eight percent of cab drivers in New York City as American-born and the vast majority are men who come from all over the world.
Many customers of She Ride state they use the service because they are afraid to take taxis with male drivers late at night or at all out of the fear that they may be assaulted. Maybe this is just an individual's attempt to justify gender bias, yet race and ethnicity could also be a factor pushing women to use She Ride.
The reality that most taxi drivers are foreign-born males could contribute to the innovation of She Ride as well as the customers' desire to seek the business' services. While customers do not explicitly state the role race plays in their discomfort taking normal taxis, it does seem to be a contributing factor. The service, demonstrating obvious biases, perpetuates the fear of otherness, either gender or race-based.
In reality, violent crimes against taxi customers are rare, with over-charging for rides as the top complaint. While the cases in which cab drivers assault their own customers are unfortunate and understandably fear-inducing, bringing racial and gender justification into the situation further perpetuates the prevalent racism and sexism in the transportation industry.
She Ride is a very creative idea, providing many women in the city comfort and security in transportation while encouraging women to enter the taxi industry. The discrimination factor, however, remains evident. There are better ways to address problems in the industry.
A campaign focused on including more women drivers in normal taxi services as well as a safety campaign should be considered if fear and safety issues are at the forefront of concerns. While there are many new transportation companies serving the general public, She Ride is the only one with specific employment and customer preferences, which is something that in this day and age is unjustly biased and discriminatory. The internalized racism may also be a factor as to why women choose this service, and by having more safety policies and awareness, women may not feel fear when hailing a cab.
Leave a Comment