R&B sound sparks potential for Nick Jonas' solo career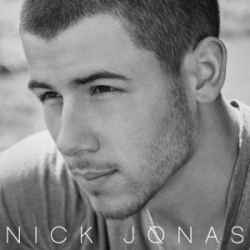 Nick Jonas is no longer the tween dream pop star of his youth. At least, that's the message the former Jonas Brothers frontman desperately promoted during the weeks leading up to his self-titled album release. His bulked-up bod — courtesy of training for his role as an MMA fighter on DirectTV's "Kingdom" — is quickly taking over the Internet. Last month's Flaunt photo shoot caught him channeling 1990s Mark Wahlberg, standing in his underwear and grabbing his crotch with a smirk. The sexual innuendos are garnering a lot of attention, but shock press cannot completely erase his image as a Disney kid. It only makes him look like a slightly older kid obsessed with forgetting his past and proving his maturity to an audience that will believe anything as long as he's shirtless.
There are parts of Jonas' early career worth remembering. Underneath the curly mop-head hair and purity ring propaganda, he was a talented musician for his age. Many forget that he and his brothers, Joe and Kevin, received a Grammy nomination for Best New Artist in 2009. The nod undoubtedly took into consideration his distinct vocals and heartfelt, if occasionally cliche songwriting.
Even if "Nick Jonas" is only another step toward his detachment from the Jonas Brothers, the album shows off the youngest Jonas' strongest musical abilities. Its R&B sound is less rowdy than past pop projects, better suited for his noteworthy falsetto, unmatched by his musical peers.
He first shows off his vocal range in "Jealous," the pop/soul single that captures his newfound control and maturity. Its upbeat energy is amplified in the gospel remix, which dropped earlier this week. "Push" is almost entirely in falsetto. With deeper, more complex lyrics than the rest of the track list, Jonas' writing shows definite strengths in storytelling.
When that storytelling starts to evolve into erotic fantasies, his writing suffers. Several songs would serve well on their own as catchy, dance songs, but their forced sexual lyrics deprive them of their full potential. Jonas apparently considers "mature" to be synonymous with "sexually active," which doesn't make for original or frankly appealing material. "Wilderness" is reminiscent of Maroon 5's "Animals" with similar kinds of animal calls (though Adam Levine's howling is admittedly better). "Take Over" may very well be the product of built-up sexual tension that he has the sudden desire to make public, whether the public wanted it or not, but it's got a great beat, nonetheless.
The chemistry between Jonas and Demi Lovato makes "Avalanche" a stand-out track. It could be because of their history as collaborating musicians and friends, or because both want to outgrow their Disney origins; either way, the results warrant more collaborations in the future. Their ranges compliment each other for strong harmonies on the album's most pop-y track. It will probably make its way on the air waves in coming weeks.
But the highlight of the album is the first track, "Chains." It has a suave, R&B groove and a touch of techno that makes it almost mysterious. It's sexy without trying to be. That ultimately is the style Jonas fits into the best. It's nothing Nick the Jonas Brother would produce. For Nick the solo artist, it could be the signature sound for his evolving career.
Listen to Nick Jonas' new album here:
Leave a Comment