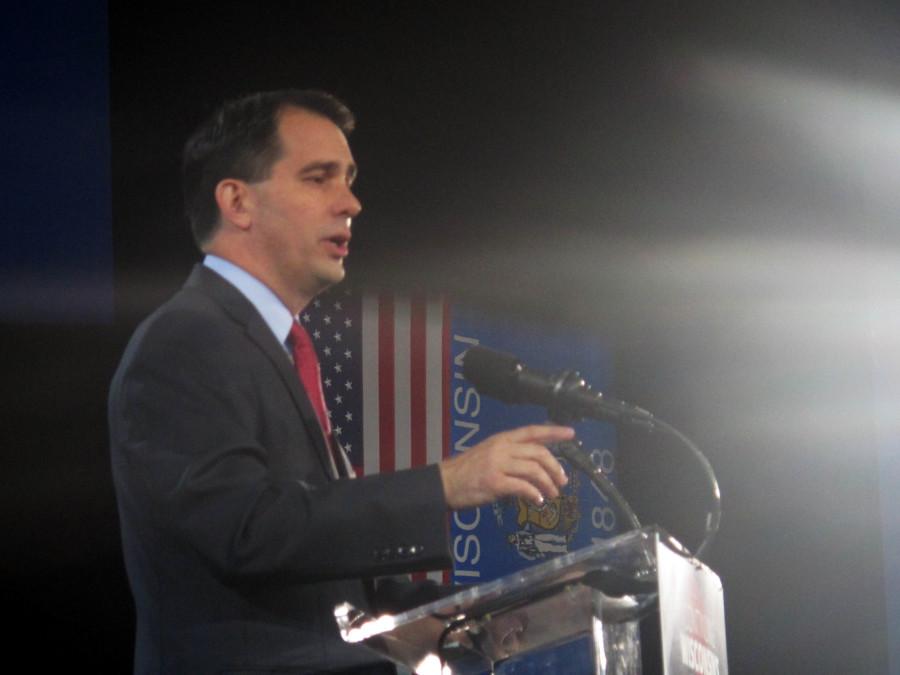 As the last of the votes are tallied in Tuesday's midterm elections, it's clear that for many of Wisconsin's races, the elections turned out well for incumbent office holders.
The big news of the night came with the announcement that Gov. Scott Walker (R) beat out challenger Mary Burke, following months of neck-and-neck polling. As of 11:30 p.m., Walker led Burke by seven percent points with 53 percent of the vote.
Walker delivered a passionate victory speech Tuesday night, stressing themes of individualism.
"In America, we take a day off to celebrate the Fourth of July and not the 15th of April," Walker said.
As expected in terms of Wisconsin congressional delegations, no incumbents lost their seats. The only new face in the Wisconsin delegation will be Glenn Grothman, a Republican state senator who beat out Democrat Mark Harris.
Grothman will fill the seat retired by Rep. Tom Petri, who dominated the heavily conservative sixth congressional district since 1979.
Rep. Ron Kind (D) pushed through the closest congressional race, beating Republican opponent Tony Kurtz with 56 percent of the vote.
For state level elections, the biggest news came with Brad Schimel's victory in the attorney general race. Schimel, who carried 52 percent of the vote, won over Democrat Susan Happ to replace outgoing Attorney General J. B. Van Hollen (R).
"Tonight I'm putting drug dealers on notice," Shimel said in his victory speech. "You're public enemy No. 1."
Positions for the Wisconsin secretary of state are still up in the air. Incumbent Secretary of State Doug La Follette (D) maintains a 50-47  lead over Republican challenger Julian Bradley.
Wisconsin voters also overwhelmingly supported changing the state constitution to prevent the government from tapping into the state's transportation fund for other needs. The results of the vote stand at 80 percent in favor of the change and 20 percent against.
ELECTIONS IN ILLINOIS AND BEYOND
For Marquette students native to Illinois, Wisconsin's neighbor to the south was one of many states affected by a national "Republican wave."
Republican Bruce Rauner kicked out incumbent Gov. Pat Quinn with a 51-46 percent lead, and Republicans picked up two congressional seats in the Illinois delegation. Former Rep. Bob Dold won the seat held by Democrat Rep. Brad Schneider and Mike Bost picked up the seat held by Democrat Rep. Bill Enyart.
Although Illinois Sen. Dick Durbin handedly defended his seat against Republican challenger Jim Oberweis, Republicans clinched control of the Senate after picking up at least seven seats.
Overall, Republicans are expected to gain 12 seats in the House. That gives Republicans strong control over the legislature for the remainder of President Barack Obama's second term.