FRANSEN: Awarded community groups prove their worth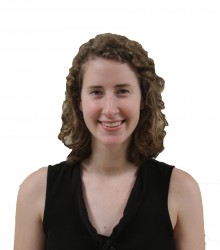 In a year that seems wracked with rising crime, nationwide, from Ferguson to Milwaukee, the need for local action and unity is great. This week, there is good news in this area for Milwaukee, as three local community groups will receive national awards.
On Thursday, the MetLife Foundation and Local Initiatives Support Corporation will grant $15,000 to Riverworks Development Corporation, Holton Youth and Family Center and United Methodist Children's Services on behalf of Washington Park Partners for their anti-crime work.
When it comes to crime, we tend to overlook the power of community action and place the burden of stopping crime on police forces. It is important to note that crime happens within communities, and community members have the ability to organize effectively on the local level against the problem.
The three groups have different local focuses, from creating youth-driven programming to making city neighborhoods better by rooting out businesses that propagate crime. They live where the crime happens and try to collectively change the environment with the goal of eliminating all crime. These non-profits operate in a very challenging realm, where they need money and volunteers to stay in action, yet have seen great results for their efforts.
Milwaukee organizations won three of the 11 awards given nationally this year, showing that current anti-crime efforts in the city are getting the support and recognition on the national level. These organizations' work will only continue to grow as crime remains a constant problem.
This is the plane where things really change. We can harp all we want about better policing and more concrete laws but as these tend to come up short or fail to address greater problems, local communities can go the extra mile to make a difference. Community members see the problems around them on a regular basis and have a better idea of what factors need to change to solve them. When knowledgeable people become proactive in a positive way, they can make the change they want to see in their community and city a reality.
It is important such community organizations receive the monetary and volunteer support they need to keep working for change. The three Milwaukee group award recipients now have greater resources and exposure so they can serve their neighborhoods from a more capable position.
However, there are many other nonprofit organizations which lack financial support and face greater competition for grants, though they do good work, that are on the verge of throwing in the towel or limiting their services. A 2014 Public Policy Forum report showed that with a recent boom in nonprofits, 38 percent plan to cut or eliminate services in an attempt to avoid closure.  Too often the work necessary to address crime in its many forms is impeded by monetary restrictions. Such organizations' work remains important and finances should not keep change from being a reality in areas that really need it.
From the current recognition of Riverworks Development Corp., Holton Youth and Family Center and United Methodist Children's Services, on the local and national level, it is clear how incredibly important community efforts are to addressing problems within the city. We need to recognize and support such groups, through spreading the word, monetary or volunteer support, so they may continue to work in the community.
Sure, financial support is probably the most desirable form of aid, yet just recognizing the work of community organizations can be helpful to their efforts as well as our own perspective. When chaos surrounds us and things seem hopeless, it is empowering to notice how people continue to work and defy seemingly unbeatable odds. We just need to make sure the odds are not too great for community groups to overcome.
Leave a Comment