Dia De Los Muertos parade to bring culture to Milwaukee
Hang on for a minute...we're trying to find some more stories you might like.
The fifth annual Dia De Los Muertos (Day of the Dead) parade will be held this Saturday, Nov. 1 to celebrate the lives of loved ones who have passed away. The parade and events are free to the public and take place from noon to 5 p.m. in the Walker Square Park neighborhood.
Day of the Dead celebrations date back to pre-Colombian times and feature ofrendas (offerings) which are meant to both honor the deceased and bring the loved one's spirit back for a short period of time. Colorful masks, costumes, dancing and music are also used to honor their spirits. A mission of the celebration is to bring peace to the community through leading everyone affected by death and violence together. All activities during Los Dias De Los Muertos are dedicated to loved ones lost, including eating their favorite foods.
Celeste Contreras has been organizing the parade for the last 5 years. She wanted to bring Los Dias De Los Muertos to Milwaukee in order to honor the city's active Mexican community.  She could not justify cities with a limited Mexican population already having a parade while Milwaukee did not. Along with organizing the Dia De Los Muertos celebration, Contreras conducts workshops on how to make masks, puppets, skull shakers and ofrendas throughout the year.
The Milwaukee parade changes annually, growing in size. Due to popular demand, Dia De Los Muertos festivities moved from Friday to Saturday this year to accommodate guests who work during the week. The parade route lasts about a mile and has drawn hundreds of participants to march in previous years.
An opening ceremony precedes the parade with face painting and crafts, courtesy of the Milwaukee Art Museum. Home Depot will also be contributing to the event by helping kids build wooden ofrendas.
The parade will begin at 2 p.m., and anyone is invited to march. People who volunteer to be in the parade are encouraged to wear their craziest clothing or even a Halloween costume. In years past, people have carried photos or ofrendas to honor someone who has passed away. Large puppets and marching bands are featured in the parade as well.
The Walker's Point Center for the Arts (WPCA) sponsors Milwuakee's Dia De Los Muertos and funds the Aztec dancers who will be performing as one of the closing events. Aztec dance provides a way to preserve the Mexican culture through a native tradition. In ancient times, Aztec dance provided a way for the people to advance their survival and honor their gods. The Aztec people danced so the sun god would appear each day, allowing crops to flourish. The dancers serve as an imperative addition to the parade due to all the history guests can learn from the performance. A vigil for peace led by All Peoples Church concludes the day's activities.
In order to raise money for the parade and events, the WPCA auctioned off ofrendas last Saturday, Oct. 25. Contreras made about 500 mini wooden ofrendas for local artists to decorate. The ofrendas took her two years to build.
The Dia De Los Muertos parade provides Milwaukeeans with a unique alternative to the typical Halloweekend activities. Although both Halloween and Dia De Los Muertos involve eating sweets and wearing costumes, Dia De Los Muertos is truly dedicated to honoring and welcoming the spirits of the deceased.

About the Writer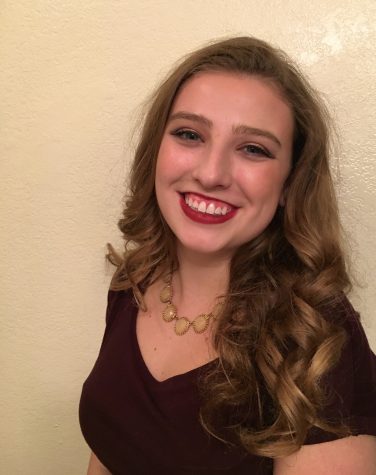 Stephanie Harte, Marquette Journal Editor
Stephanie is a senior majoring in journalism and minoring in digital media. She is from Darien, Illinois and previously served as executive arts and entertainment...