International students offer worldly perspectives
While international students make up less than five percent of the Marquette student body, their stories open up a whole new world of experiences and ideas different from those 'typically' seen at Marquette.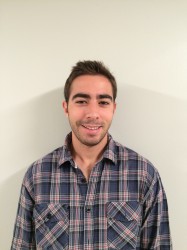 "So you're Spanish?" The question is innocent enough, but for Joaquin Chavarria, an exchange student from Barcelona, the answer can be much more complex. Barcelona is the largest city in Catalonia, a region of Spain with its own language distinct culture. Joaquin speaks Catalan, a language different from Spanish, or Castillian, that, in the past, has suffered periods of linguistic persecution at the hands of the central government in Madrid. And so, while Joaquin identifies as Spanish, he also handles his Catalan identity as well. Many people are not so conciliatory. A majority Catalans want to declare independence from Spain and there is a referendum on the issue to be held in December. Can Catalan culture survive within the Spanish state? Or will it be washed away as Spanish becomes more and more prevalent across the region? For Joaquin, this has led to an interesting situation. He speaks to his father in Catalan, but to his mother in Spanish. Each of his sisters, too, is always addressed to in a different language. If Joaquin were to use a different language with the wrong sister, she would find it odd.
Joaquin's college experience in Spain is much different than his life in the U.S. In Spain, the vast majority of students live at home with their parents until graduation from college. Being at Marquette is his first time living away from home. As for the Americans, he finds they have more in common than he had expected. Still, the issue of time is a large change for him. Americans truly believe, as he puts it, that "time is money." And so while Americans are not that different, he still wishes they would stop assuming he was Mexican.
—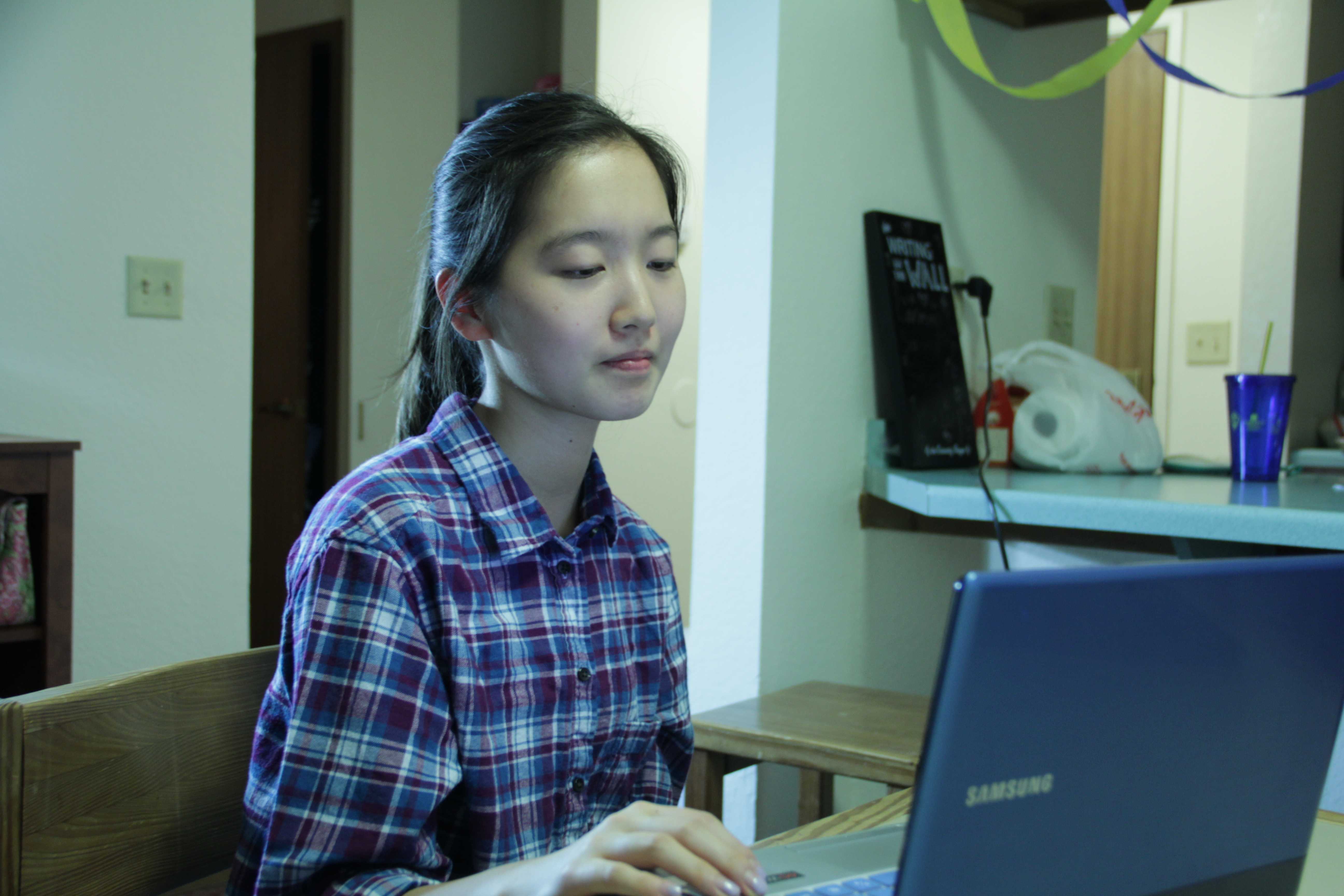 Hee-seon, or Sunny, Choi is an exchange student from Seoul, South Korea studying at Marquette for the semester. She discovered Marquette through a college fair and decided to come here based on the positive evaluations made by last year's Korean exchange students. In Korea, Sunny says students come to class looking their best. While formal wear is not required, the sweatpants, t-shirts and "I just woke up" faces worn by Americans to class are highly frowned upon. Women even wear heels to lectures. This formality continues through social interaction. Sunny was surprised to see Americans ask her random, personal questions through their small talk. When a classmate asked her "How did you do on your test?" Sunny was surprised to see someone she just met take such an interest into her personal life. In the end, she realized that "How is your day going" is just the American way of saying "hello."
During a trip to Chicago, Sunny lost her cell phone. In Korea, people leave their wallets and phones at tables to show that a seat is occupied. One can come back an hour later and not worry about losing anything. And so, Sunny expected her phone to one day come back to her, which it never did. Sunny wondered if Korea's homogeneous society, in which everyone shares the same culture, language and heritage, is the reason why she had such an expectation. In Korea, a total stranger could be your cousin or your mother's friend. In a country as large and diverse as the U.S., such a dynamic does not exist.
—
Maribeth Gomez is a junior from Manila in the Philippines. However, most of her life has been spent in Saudi Arabia, where her parents work as part of a large Filipino expatriate community in that country. For 10 years, Maribeth had to mix the two cultures and reconcile the relative freedom of the Philippines with the strict conservatism of Saudi Arabia. Maribeth went to a private school for other Filipinos, and, for most of her life, was surrounded by Filipino culture. When asked about her origins, her life in Saudi Arabia becomes something of an afterthought. She first and foremost identifies the Philippines as her home, despite having only visited during school breaks. The language barrier may have been a problem, as immigrants rarely mingle with native Saudis outside of business matters. In addition, Maribeth had to be driven around due to the prohibition on female drivers and had to be accompanied at all times by a guardian.
Maribeth came to Marquette on the suggestion of her brother, who attended the university in the 90's and still lives in Milwaukee. As high school in the Philippines ends at age 16, Maribeth is possibly the youngest upperclassman at Marquette. At age 18, most students her age are living in a dorm as opposed to an apartment. Funny enough, Maribeth could not sign her own paperwork when she first came to Marquette, relying on her brother to act as her legal guardian.
—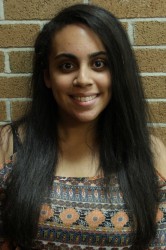 In the Arab World, where one lives does not determine citizenship or identity; blood and family do. While she has spent her entire life in Kuwait, El-Shaimaa Mahmoud, a freshman, says she is Egyptian. As Egyptians, Shaimaa's family cannot vote in local elections and are often looked down upon by Kuwaitis. Even though she is an Arab, Shaimaa says she was mocked for how she spoke the language and had to deal with teasing from Kuwaiti classmates in school. Egyptians and other immigrants, Shaimaa explains, are the working class of the small Middle Eastern country. The native Kuwaitis and the occasional expatriate westerner make up the upper echelons of society.
Shaimaa came to know Marquette through a college fair and chose Marquette over Brigham Young University in Utah. She says she was attracted to Marquette because of its Jesuit values and mission, which reminded her of her own morality. Shaimaa's family is relatively liberal for the Middle East, but she was raised in a very conservative environment.  In Kuwait, girls cannot have boys over in their rooms and alcohol is forbidden. While Shaimaa keeps the Islamic dietary restrictions, having gone vegetarian since coming here as an extra precaution, she says that she enjoys the looser atmosphere exhibited in America. She hopes to one day make enough money to help bring her entire family over here.
—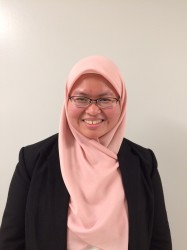 While most American college students worry about debt after graduation, that is not much of a problem for Aiman Abdul Rahman, a senior studying Economics and IT. The Malaysian government has provided her with a convertible loan that requires her to pay back a very small portion (roughly 10-20%) of what is costs her to attend Marquette. Aiman is just one of more than 3,000 Malaysian students, chosen for their high scores in a standardized end of high school test, studying in the United States thanks to government subsidies. Some of these students don't even have to pay a penny for their education, with their debt paid back through working for the Malaysian government. While Aiman herself is not obligated to work for the government, she says she wants to eventually head back home to pay back the taxpayers who worked hard to fund her education.
Aiman discovered Marquette through a list of 'approved' universities given to her by the American Degree Foundation Program, which helps Malaysian students prepare to study abroad. Aiman initially did not plan on coming to Milwaukee, but due to a mishap with her paperwork, Marquette became one of only a few schools still accepting applications by the time everything was sorted out. As a Muslim living in Malaysia, Marquette's status as a Catholic university scared her at first. But since coming here, the school's sense of community has allowed her to come out of her comfort zone and she has not regretted the choice since.  The U.S., Aiman explained, is a less hierarchical and restrictive than Malaysia, with mutual respect given more freely. Even at the college level, many students are subject to curfews. Even though Malaysians are often exposed to American media and culture, for Aiman, " it took some getting used to actually seeing the kind of people that you see on TV actually in real life, and interacting with them."
Leave a Comment