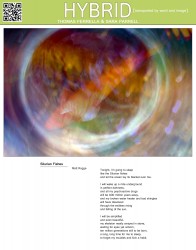 In an effort to change the way people interact, HYBRID project, introduced by Thomas Ferrella and Sara Parrell, did just that through taxi cabs.
"HYBRID: [Transported by Word and Image]" first started in Madison, Wis. with a BLINK grant that supports temporary works of art throughout the community. Physician and photographer Ferrella and nurse and part-time poet Parrell showed their appreciation by giving the grant money to the poets involved.
The project consists of 41 pieces, which include one or two photos by Ferrella paired with one or two poems or haikus on laminated paper that are placed in cabs. This effort now made its way to Milwaukee. The pieces were put into hybrid Toyota Prius taxis owned by the American United Taxi Service throughout Milwaukee.
Parrell, who assisted Ferrella with poem curating, explained the process of poem selection.
"The poetry that came in was really amazing, and I actually matched poems together because of how they spoke to each other," she said. "I knew we had this wealth of talent and people who were committed to the community."
Parrell thought giving the poets a theme to base their work around was important to this project.
"Hybrid is a really interesting word and poets like some sort of theme, and this gave them a chance to think about this idea in as many ways and as widely as they could," Parrell said.
Ferrella also spoke of his reaction to the work that was submitted and then selected.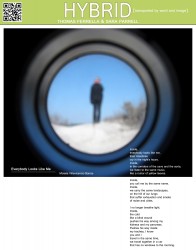 "There was an amazing mix of people creating great work, and I was humbled by the level of poetry," he said.
The ultimate goal of the project was for cab riders to experience something completely different during their short five to 10 minute transit.
"It was interesting for [the cab riders] to see something artistic in the cab, and it surprised most people to have art in an unlikely place, which changed a moment for them," Ferella said.
Instead of staring at their phone screens, riders engage with the art in the cab and with the cab drivers too.
Ferella hopes people will be able to take something away from the experience.
"Good artwork is not just eye candy," he said. "It resonates later on. I was hoping that later in the day or the next day, something will remind them of a certain photo or poem, and it will trigger a memory for them, a change in the initial moment to keep on resonating later."