Mike Milosh focuses on quality not fame with band Rhye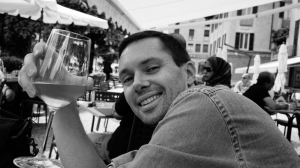 "It is whatever you want it to be."
This statement by lead singer Michael Milosh is the epitome of his band, Rhye. While Milosh will never admit to anyone why he named his act the way he did, his dedication to his art will be apparent in his upcoming Milwaukee show Friday, Oct. 24 at The Pabst Theater.
Coming from a rich musical background, Milosh's albums are like audio journal entries, packed full of sweet emotion and passionate love. He began his musical career at age three, playing cello and continuing through college to study jazz. While Milosh faces rumors of Milwaukee being a tough city to perform in due to the challenge of bringing in a decent-sized audience, he is confident in his music and its message.
"I don't make party music or rowdy music," he explained. "I make very gentle music, and I hope that works for people."
And gentle it is. Without a sure genre labeled to Milosh's music, his two bands, Rhye and self-named Milosh, carry similar electronic vibes with deep, dark tones, carrying a theme of honesty. His ballads propose a classical foundation, tied together with clear jazz roots. He makes a point to write all of his music based on personal, real encounters, his main inspiration being his wife, Alexa.
"I just write everything about her and me," Milosh admitted. "I just really want to present something really sweet and beautiful. I like to carry the honesty and the true intention throughout (my music)."
Milosh insists that his two bands are not really bands at all. He writes the music and produces the albums but then hires other musicians to fill in the instrument positions to present his work live. Even though his band members are only temporary, he still feels that they achieve the passionate, wholesome performance every artist hopes to give.
"I'm more of an artist creating music, and then I hire people to help me make that come together," Milosh elaborated. "If it's the right room for it, then it is easy to play off of each other."
When it comes to sharing his work, Milosh's goal is not to achieve fame and glory. His most recent albums, "Jetlag" (Milosh) and "Woman" (Rhye), were not forced onto Spotify newsfeeds or new music playlists upon their release. Milosh takes a more "if you find it, enjoy it" approach when it comes to his popularity. His most recent single, "Right Never Comes," released earlier this fall was not formally announced, which sheds light on Milosh's great appreciation for the process of discovery.
Toronto-born, Milosh's experience in the Midwest was short lived as he ventured out to live in places such as Thailand, Berlin and Montreal over his musical career. Finally settled in Los Angles, Milosh anticipates a trip to our chilly town, ready to discover what Milwaukee holds. Avoiding all advice and research, he intends to take on his visit to Milwaukee with an open mind.
He also looks forward to playing at The Pabst Theater. Before the show and in between his adventuring, Milosh prefers to relax in preparation for his performance, sitting back and listening to some classical pieces. As the venue begins to fill, he likes to take a quick stroll through the crowd he will be playing for, getting a feel for the audience, their mood and the environment.
And if fans listen closely, they will be able to hear the pre-show chant that Milosh leads his band in as a pre-show ritual right before they go on.
Based on the passion Milosh carries for his art and the talent hired to produce it, The Pabst Theater is sure to be a haven full of Rhye's good vibes Friday night.
Leave a Comment