FRANSEN: Discussion of gender pivotal to society's understanding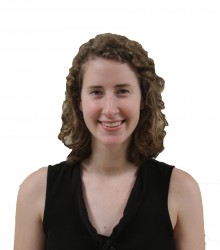 If you are a normal human being with a good grasp on reality, you know high school is not the best time for everyone. While some look back with nostalgia and long for simpler days of less homework, I try to keep in mind the challenges that also came with those times, especially as a (self-identified) speech team nerd who ate lunch in the school theater.
High school is where we start to solidify our identities and see whether we measure up to the norm or not. And though we would like to think we move past it, its derogatory conception of difference tends to stay with us in some form or another.
My home state Minnesota is dealing with this concept of identity right now. This Wednesday, the Minnesota State High School League discussed whether to change its policy on gender for athletes. The policy in question would allow transgender athletes to play on teams based on their gender identity rather than their registered sex at birth.
On the tails of recent petitions for gender neutral bathrooms on Marquette's campus and elsewhere in the US, this policy seems in line with where our culture is moving in its acceptance of LGBTQ communities. This policy change would mean great things for inclusiveness of trans-identifying peoples in team sports without having to deny their gender identity. However, in the push for progression, the push back is inevitable, as peoples' binary conceptions of biological sex and gender identity come to the forefront.
Minneapolis newspaper The Star Tribune ran an anti-transgender ad paid for by the Minnesota Child Protection League. The bleak, black and white ad stated "A male wants to shower beside your 14-year-old daughter. Are YOU ok with that?"
Clear as day, transgender peoples' identities are rejected and assimilated into the normal conception of boys and girls. The biological sex of the body is taken as the only display of gender, and any deviation is not acknowledged as acceptable. The focus is on the biological male taking a shower, while the policy aims to ensure a female-identifying person may play with a team she feels comfortable with.
Other conversation points include boys' "superior" athletic ability and how this could create unfair advantages for some teams. By this logic, biologically-assigned boys/transgender girls would have an unfair advantage while biologically-assigned girls/transgender boys would be at a disadvantage. Possible discrimination could also result from the policy as young teammates may not understand and my consequently abuse those who present gender differently.
At the heart of the transgender policy dispute is what defines gender and who can be a boy and who can be a girl. The discussion is heated as parents fear what their children will be exposed to at impressionable ages. It makes sense for people to be scared, as even in a pretty progressive state like Minnesota, where same-sex marriage is legal, gender is not something many people talk about.
We tend to see gender as intrinsically tied to our individuality, and when the presentation of gender is questioned, it may be hard to accept that one's own gender may not be as determined as one thought. Yet it is something we should consider. In Minnesota, it is a fast moving case, with the MSHSL voting on the amended policy Thursday afternoon.
Even if this policy change does not go through, the conversation about gender and how we try to establish its "normal" categories of boy and girl should continue. The way we look at differences, in individuals and gender, may be more similar to high school than we would like and, ultimately, it is for the better to leave that kind of thinking behind.
Leave a Comment