Goods: Marquette needs to improve lacrosse facilities to keep up
Hang on for a minute...we're trying to find some more stories you might like.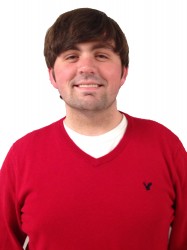 The University of Michigan approved plans to build a 3,000 seat lacrosse-only facility on Tuesday. The university decided that its two other options, playing games in the enormous Michigan Stadium or the much too small Oosterbaan Field House, just didn't fit its Division I program.
The new facility creates a more sport-appropriate stadium and works as an enormous recruiting tool. Marquette should take notes.
In many ways, the two programs are rather similar. Michigan moved to the varsity level during a flurry of lacrosse additions, including Marquette. The Wolverines joined the ranks in 2012, while Marquette joined a year later.
Despite Michigan's enormous presence, the Golden Eagles have experienced far more success than Michigan thus far. Michigan has only won seven games in its three seasons, including two seasons where it only won one game. Marquette got off to a solid start by lacrosse standards, winning five games in its first season and six in its second.
Marquette has a head start, but they'll need to make a financial commitment if they ever want to play in the top tier of the sport.
The Golden Eagles currently play at Hart Park, a bus ride away in Wauwatosa. It's a fine facility, but it isn't Marquette's. There is no Marquette specific locker room to keep equipment and no realistic way for Marquette to practice there frequently. This is a huge setback for Marquette landing recruits, who compare their high school level field with places like the Carrier Dome or Johns Hopkins' Homewood field.
The university has the excuse of currently being a new program, but in time it will need to show a further commitment to the sport to land top recruits. Not every program has a lacrosse-specific stadium, but nearly all DI programs play on campus. Marquette doesn't play at Valley Fields because the facility's capacity isn't large enough to fit attendance, and there is no other option on campus.
Then there's the discussion of building an indoor facility as well, which would allow for the team to practice earlier and host early-season home games. Currently the team has difficulty hosting games early in the season due to the cold weather. But that's a whole other story.
University President Michael Lovell announced during his inauguration that the school is in the process of purchasing 7.5 acres in the 800 block of W. Michigan. What the university plans to do with this new addition is still unknown. Lovell has stressed the idea of expanding the footprint of the university early on. The school will have the land, it just matters how high up on the to-do list lacrosse resides.
When the program started, Marquette seemed to have its sights set on building a top-notch lacrosse program. Coach Joe Amplo has helped build that Marquette identity at an incredibly fast pace, creating national buzz this season thanks to the team's second-place finish in their first year of Big East play. It's time for the facilities to mirror that success.

About the Writer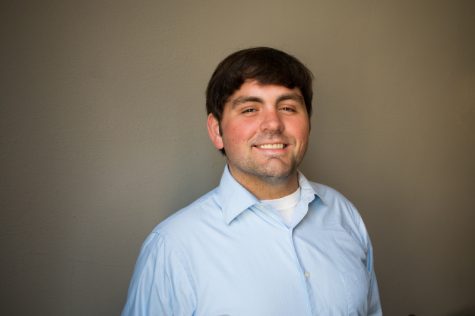 Jack Goods, Sports Editor
Jack Goods is the sports editor of the Marquette Wire, covering the men's soccer, basketball and lacrosse teams. He is a senior from Buffalo, New York...