This summer, Milwaukee Public Schools announced that school breakfasts and lunches would be offered free of charge to all of its students, regardless of income level. This is a change from last year's program, in which free and reduced-priced lunches were offered only to students from low-income households. The change is thanks to MPS' participation in the U.S. Department of Agriculture's Community Eligibility Provision (CEP), a federal program that allows schools with high percentages of low-income students to offer free school meals universally, rather than on an individual basis. In Milwaukee, over 83 percent of the students enrolled in the city's public school system were eligible for free or reduced-priced lunch, making MPS a strong candidate for federal aid.
On its surface, it appears to be a win-win situation for all involved. By implementing the program, schools can cut back on a significant amount of paperwork, eliminating the need to determine student eligibility on a case-by-case basis. It also streamlines the daily lunch process, as employees no longer need to distinguish between who pays and who does not pay for lunch each time. But the most obvious benefit is that Milwaukee's school-aged children will be guaranteed a solid breakfast and lunch every school day. The Centers for Disease Control and Prevention is one of many sources who will uphold the fact that unhealthy eating habits are closely linked to poor academic performance in children. By offering free meals to its students, MPS is taking a step toward breaking this cycle, ensuring that hunger is not an issue when it comes to a student's academic success.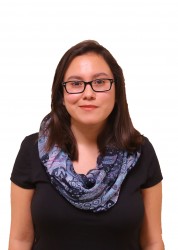 Ernst-Ulrich Franzen of the Milwaukee Journal-Sentinel took a similar, favorable approach to MPS' decision, going so far as to say that the program held "no downside [and] a bunch of upsides." However, a faction of online Journal-Sentinel readers responded with strongly negative reactions, revealing how opposition to the idea of MPS providing free school meals exists. One of the main arguments made among the commenters is that the provision of free meals only reinforces dependency on government handouts. The belief, they stated, is that families would come to rely on the school system to keep their children fed, eschewing their own responsibilities as parents. Children, in turn, would fail to become self-sufficient, growing into adults dependent on government welfare programs.
It is important, of course, to take this with a grain of salt, bearing in mind that an anonymous comments section online is not a legitimate source for reasonable and scholarly debate, but rather a breeding ground for knee-jerk antagonism. Currently, any search for a fact-based argument against free lunch programs from a credible source come up woefully empty-handed.
Story continues below advertisement
At the end of the day, though, is promoting food security among children something that should even be up for debate? All facts and figures aside, there is something disconcerting about the notion that an empty, rumbling tummy can be spun into a liberal-versus-conservative issue. By offering students up to two substantial meals a day, MPS can make further strides to improve not only its students' academic performance, but also their quality of life by promoting healthier eating habits.