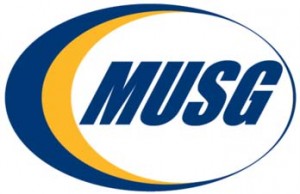 Marquette Student Government College of Communication Senator Ely Elizondo, a sophomore, plans to introduce a bill encouraging the university to change the undergraduate attendance policy to excuse non-Christian students from class on days of religious observance.
"We're trying to include (religious observances) as an excused absence, and for students to be able to reach out to their teachers within the first week of receiving their syllabus and say 'Hey I'm going to be attending this holiday, and I'm letting you know ahead'," Elizondo said.
Elizondo built her proposed policy after looking at similar ones at other schools. Specifically, she looked at three other Jesuit universities: Boston College, Fordham University and Georgetown University, and the University of Wisconsin-Milwaukee.
Elizondo said she believes the introduction of the policy could be a step toward increased diversity at Marquette, and fulfilling the university's goal of inclusion for all faiths, as stated in its mission statement.
"I would really like to speak with any students who feel they aren't accepted for their religious beliefs," Elizondo said.
Diversity became an increased topic of discussion at Marquette recently. This year, the Higher Learning Council cited concerns with diversity among university faculty. The report also stated that "individuals on campus who represent various departments and programs charged with implementing campus-wide diversity initiatives, voiced concern that diversity did not always appear to be a priority for the university."
Religious diversity is especially important as the number of non-Christian students at the university grew in recent years. In 2009, only 1 percent of the incoming freshmen class identified as a follower of a non-Christian religion, according to a report by the Office of Institutional Research Analysis. For the 2013 incoming freshman class, that number increased to 3 percent.
"I think Marquette, as a Jesuit institution, has a good sense of responsibility to be open to non-Christian faiths," said Dylan Elhai, a junior in the College of Communication and the president of the Jewish Student Association. "There is a healthy respect for non-Christian faiths. There is a support for Judaism on campus, and the Jewish Student Union has worked hard with various members of faculty and staff to foster this support. I think Jewish students face the same struggles other non-Christian students face, such as the attendance policy."
Amir Khalil, a junior in the College of Health Sciences and a practicing Muslim, also said the Marquette community is highly supportive of non-Christian students.
"I've only heard of one person being rude to Muslims on campus, and that person didn't even go to Marquette," Khalil said.
Steve Blaha, the assistant director of Campus Ministry, said encouraging students to explore their faith, regardless of what it is, is part of the university's mission.
"In the past I've really tried to meet with students and say 'What can we do to foster your prayer life?'" Blaha said. "This is a community, and we respond to each other's needs."
Blaha also said the university took significant steps to ensure that non-Christian students are able to practice their faith on campus. There is a prayer space in the Alumni Memorial Union for Muslim students, and the university plans on building a larger, more permanent space. The university also works closely with Sodexo to ensure the needs of students with religious dietary restrictions are met. Campus Ministry works with student religious groups to create campus dialogues between different religions. Although all of the employees in the Office of Campus Ministry are Catholic, the office works closely with affiliated ministries to provide students with the resources they need.
Despite the efforts of Marquette and Campus Ministry, many non-Christian students say the university could do more to accommodate their faiths. Both Elhai and Khalil said the inability to be excused from class on religious holidays has caused problems within the Jewish and Muslim communities. Problems with prayer areas were also cited, although both said the university is taking steps to address those issues. Khalil said the Muslim prayer area is too small – about the size of a bathroom – and that it becomes difficult to reserve a consistent room for Muslims to gather for Friday prayer, a tradition that is similar to Sunday Mass for Catholics. He said he is glad the university is building a larger prayer area for Muslim students, despite the project moving slower than he expected. Elhai said the JSU, Campus Ministry, and MUSG are working closely on developing a Center for Jewish Life on campus.
"Having a specific prayer site, that can also act as a resource center for those who are interested in Jewish Studies, Judaism, or converting, is a giant step forward in promoting Marquette as a campus who is welcoming to incoming and prospective students who are in any way connected to Judaism," Elhai said.
Another area where the university could improve includes the dining halls. Khalil said the Halal dietary options provided by Sodexo do not sufficiently meet the strict dietary restrictions required by many more orthodox Muslims.
"The level that the United States federally considers Halal is not the level that most orthodox Muslims consider Halal," Khalil said. "So there are Halal options available from Sodexo. But I personally don't choose those options, and a lot of Muslim students don't choose those options because we don't think they are up to par."
Blaha said there are areas where the university can work to improve diversity, emphasizing the benefits brought about by religious pluralism on campus. He said Campus Ministry needs to continue the progress it has made toward religious diversity on campus, and the university needs to continue to hire faculty and staff who are dedicated to the university's mission of faith, even if they are not Catholic.
"As a Catholic Church, one of our key points is to engage and encounter the world, to see the divine and the sacred in each human person," Blaha said. "So if we have a really good student population and faculty staff population that represents the world, that makes us more Catholic."