Danceworks brings interactive music, dance show to life
Hang on for a minute...we're trying to find some more stories you might like.
Fun, physicality, spontaneity and over-the-top theatricality all describe Danceworks Performance Company's end of season interactive music and dance concert, "Plugged In," opening Thursday.
To produce the high energy show, DPC collaborated with local composer and actor Jason Powell, Tyrone "DJ Bizzon" Miller, and hip-hop guest artists Rasheeda Panniell, Samantha Patrick and Richard Brasfield. The result is an intimate club atmosphere in the DPC studio theater where an evening of music and dance unfolds.
"As part of the original MTV generation, I grew up on a steady diet of intense, over-the-top tunes accompanied by synth-heavy arrangements delivered by big-haired singers with surprising amounts of eye makeup," Powell said. "Hence, my humble contribution (to the show): a loving evocation of that wildly primitive era of bright colors, robotic beats and outre vocal stylings."
Powell serves as the hilarious frontman for the show and wrote the set of '80s inspired pop songs featured in the show. He recently performed last month in DPC's production of "Temptation's Snare" as the devil. His goal for the performance is to bring the music video to life with music inspired by The Talking Heads and The B-52s.
"We, the children of that (original MTV) era, all watched entranced — wanting to be part of that world, to step out of our flat, boring lives and through the TV screen into some crazier and more colorful universe, like the lady in that 'Take on Me' video," he said. "Some of us never grew out of that fantasy."
DPC is made up of local professional dancers, including numerous alumni of the dance department at University of Wisconsin-Milwaukee. In addition to performing, the dancers assisted with sound editing and costuming. UWM dance student Kym McDaniel even contributed film elements to the production, and lighting designer Edward Winslow helped to transform the space into a dance club atmosphere.
"Each dancer has contributed movement material and ideas inspired by music icons and popular culture," artistic director Dani Kuepper said in an email.
Kuepper and Kim Johnson, also a artistic manager, took on many roles in producing the show including working as choreographers, dancers and directors. The two collaborated to make sure that audiences interpret the entire concert as an ongoing event that flows from one thing to the next.
"Aside from the more traditional choreographer (and) dancer roles, we need to work to direct the group as a whole in achieving this bird's eye perspective of the 'whole' rather than the individual pieces," Kuepper said.
In order to add to the show's musicality and genre, DPC asked guest artist Miller to play live and improvise each evening with Joelle Worm's latest choreographic piece alongside the DPC and guest hip-hop dancers.
"Danceworks is a place where ideas can come to fruition," Kuepper said.  "If I dream an idea for a dance, for a show, for an event, I actually have the means and support system, not to mention talented dancers and collaborators, to make it happen. That is a gift."
Kuepper said her favorite part of performing is when she fully becomes the dance or idea — when she is in her body or the concept so fully that she is unaware of the audience. She believes audiences who see "Plugged In" will have as much fun watching it as the dancers do performing it.
"Add Jason's contribution to the work of the DPC dancers, hip-hop guest artists, Tyrone 'DJ Bizzon' Miller, fantastic lighting by Edward Winslow and film by Kym McDaniel, and the end product of 'Plugged In' is a continuous, frolicking ride that is a fitting end to DPC's 2013-14 season of collaboration," Kuepper said.

About the Writer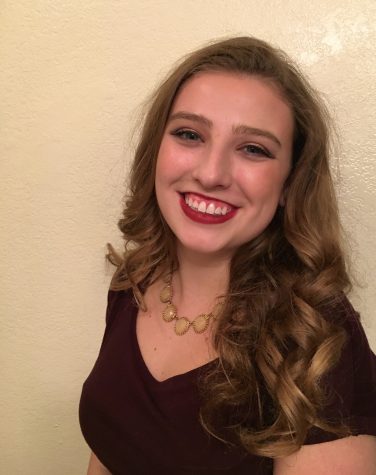 Stephanie Harte, Marquette Journal Editor
Stephanie is a senior majoring in journalism and minoring in digital media. She is from Darien, Illinois and previously served as executive arts and entertainment...