OLIVER: Getting ready to start again at the Boston Marathon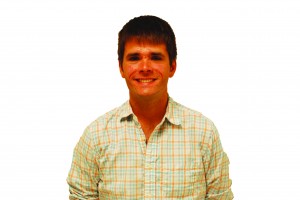 A runner's life is filled with one common theme: starting over.
Meb Keflezighi knows perfectly well about starting over. After missing the Boston marathon last year, he came back this year to finish first with a time of 2:08:37. What was even more remarkable was that he became the first American to win the race in 31 years. 

At the end of every race, a serious runner starts training for the next one. A few days, weeks or months from now, there will be another race and another time to do it all again. The 118th Boston Marathon on Saturday exemplified just that.
The tragedy of last year hung heavily over the heads of the runners in this year's race, but a lot of things changed one year after the bombings and the manhunt that followed. Red Sox superstar David Ortiz proclaimed that Boston was "Our F—— City" as Bostonians cheered him on. The Red Sox went on to have a season of beards, Big Papi blasts and lots of winning.
Everything and everyone was Boston Strong.
Then before we knew it, a year went by. The White Sox and Red Sox wore matching Boston Strong shirts on Jackie Robinson Day before the game last week. The Red Sox were presented their rings to much fanfare and decoration. The city of Boston was ready to start again. The finish line was painted, and wreaths were left at the spot of the explosions. The runners would run, and they would do it all so they could be a part of something bigger – a chance to start over, one more time.
Monday's race wasn't about any individual person or place. It wasn't just for Boston or even for the runners. It was for the world. It became a universal sign that fear and terror will never win or persevere. It was a sign that you can't stop the will of people.
What happened last year was a cruel tragedy, but tragedy can be overcome by perseverance. As long as there is a finish line, there will always be a group of people crazy enough to run across it.
Last year, I promised myself I would qualify for the Boston Marathon one day. After giving it my all and not making it this year, I know just how hard it is to do what those people did. I'm not naive enough to say I'll make it next year, but before I retire from running, I know this much for sure: I will run the Boston Marathon.
Some people think you have to be crazy to run a marathon. I know you have to be crazy, and the 36,000 lunatics that just ran through the streets of Boston are as much a symbol of freedom as they are immense dedication. They all ran with the common goal to finish the Boston Marathon.
The amount of change that happens in a year is unbelievable. But ask me again next year what I'm doing with my life and one thing will remain constant: there will always be another race and another opportunity to start again.