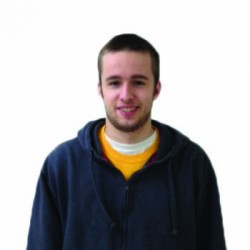 I felt sick to my stomach the evening of September 30, 2012.
The European Ryder Cup team had just carried the trophy out of Medinah Country Club outside Chicago because of a miraculous comeback. The Americans, needing just four wins and one tie out of the final 12 singles matches on Sunday, won three and halved one, letting the biggest bragging rights in golf slip away for the fourth time in five contests.
At that stage, hope for American golf didn't exactly spring eternal. The American team saw underwhelming performances from aging veterans Steve Stricker and Jim Furyk, while post-2009 disaster Tiger Woods failed to win a single match. The U.S. was responsible for just two of the most recent seven major tournament winners at the time. The final 2012 world golf rankings painted a decent picture for American golf, but four of the top five played on the European team at Medinah.
More than a year later, American golf is back on track and looks poised to win its first Ryder Cup on European soil since 1993.
Sunday, Bubba Watson ran away with the Masters on the back nine, winning by three strokes and asserting his dominance over Augusta. He now has two Masters wins in three years, and more importantly, Americans have won the past three majors.
Perhaps more impressively, 20-year old American Jordan Spieth took the course by storm in his tournament debut. He finished tied for second behind Watson, but for a time, his play had him at the head of the pack with an incredible opportunity to become the youngest Masters winner in history.
Many are drawing comparisons between Spieth and a young Tiger Woods because of a confident, aggressive style and immense talent. While that kind of thinking will only heap pressure on the young Spieth, he may be the young star American golf needs to become mainstream again.
The Masters also saw stellar performances from Americans Matt Kuchar and Rickie Fowler, both of whom carded rounds in the 60s Saturday before fading into a tie for fifth. Those two represent younger golfers without a major title who could join Watson, Keegan Bradley, Webb Simpson and Jason Dufner in the American major revolution.
The current Ryder Cup standings for the upcoming tournament show even more potential for American golf domination. Golfers younger than 25 fill three of the nine automatic qualifying spots. Spieth, Patrick Reed (23) and Harris English (24) will make team captain Tom Watson's player pool insanely deep come September.
Most of all, the world rankings that once heavily favored the European team now paint a different picture. The Top 10 features five Americans (Woods, Watson, Kuchar, Spieth and Phil Mickelson) to just three Europeans. Americans also occupy 12 of the top 20 spots on the list.
American golf is headed in the right direction again, and the Europeans will struggle to retain the Ryder Cup on their home soil in Septmeber if this trend continues.